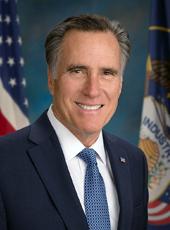 Press Release - Mitt Romney Announces Support of NH State Senator Russell Prescott
Mitt Romney today announced that he has earned the support of New Hampshire State Senator Russell Prescott (R-Kingston), the eighth State Senator to endorse Governor Romney. He joins State Senator and Majority Leader Jeb Bradley (R-Wolfeboro), along with State Senators Jack Barnes (R-Raymond), Gary Lambert (R-Nashua), Chuck Morse (R-Salem), Jim Rausch (R-Derry), Tom DeBlois (R-Manchester) and David Boutin (R-Hooksett) on the Romney team in New Hampshire. Prescott, who represents Exeter in the State Senate, will appear with Governor Romney today when he discusses fiscal policy at the Exeter Town Hall.
"Senator Prescott has been a leader in the fight to control spending in Concord and to preserve New Hampshire's low tax environment. As a small business owner, Russell understands that government simply cannot continue to spend more money that it takes in," said Governor Romney. "I am proud to welcome Senator Prescott to my campaign to create jobs and return fiscal sanity to Washington, and I am honored to have earned his support and confidence."
"As a small-business owner, it is important to me that our country prepare itself for the challenges that the rest of the world poses – for talent, for intellectual property, and for the ingenuity that will propel us," Prescott said. "America only succeeds if we have, from the top-down, a commitment to free enterprise and supporting our upstart businesses. With Mitt Romney, our next president would be an entrepreneur's best friend."
Prescott stated that Romney has the background to follow through on his promises. "As chair of the Commerce Committee, one of my top priorities is seeing New Hampshire workers find careers, not just jobs. It's why I have helped bring career fairs to my district and why I support the repeal of business-slowing regulation at the federal and state level," Prescott said. "I believe Mitt Romney will accomplish job creation in the private sector, and I look forward to working with him to bring many of those jobs to New Hampshire."
Background On State Senator Russell Prescott:
Senator Russell Prescott served in the New Hampshire Senate from 2000-2004 and was elected for a third time in 2010. For the past 25 years, Senator Prescott has been the co-owner and vice-president of R.E. Prescott Co., a wholesale distributor and manufacturer of water systems. The business was founded in 1954 by his father and operates in the same building in Exeter since 1963. Prescott is a practicing professional engineer and holds several patents. He earned his bachelor's degree from the University of South Florida. He has been married for 28 years and has five children.
Mitt Romney, Press Release - Mitt Romney Announces Support of NH State Senator Russell Prescott Online by Gerhard Peters and John T. Woolley, The American Presidency Project https://www.presidency.ucsb.edu/node/298868