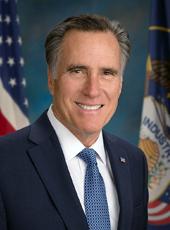 Press Release - Mitt Romney Announces Support of Michigan Congressman Mike Rogers
Mitt Romney today announced the support of Michigan Congressman Mike Rogers, Chairman of the House Permanent Select Committee on Intelligence. Congressman Rogers will serve as Special Adviser for National Security Policy.
"Congressman Rogers' work as a leader on national security issues has been important to the safety of our country," said Mitt Romney. "Standing up to terrorists around the world, stopping Iran's nuclear program, and maintaining our relationships with our allies will require the leadership that Congressman Rogers has displayed. I look forward to working with him both in this campaign and in Washington so that we can bring jobs back to our home state and keep our country secure."
"Mitt Romney has displayed the conservative leadership throughout this campaign and his life that will be needed to fix our economy and maintain America's standing as the most powerful country in the world," said Congressman Rogers. "I am confident that Michigan will be on Mitt Romney's mind every day he is President and he will work hard to get Michigan back on track. Mitt Romney's plan to restore our country's fiscal health is important not just for economic growth, but is also vital for our nation's national security interests. An America that faces economic and budget problems will not be able to project power across the world or contain countries and groups who wish to harm us and our allies."
Background on Congressman Rogers:
Congressman Rogers represents Michigan's 8th congressional district. Congressman Rogers is the Chairman of the House Intelligence Committee. Rogers has been a leader on issues vital to national security such as fighting the spread of terrorism, containing the Iranian nuclear threat, and protecting Americans from bio-terror attacks. Prior to his election to Congress, Rogers was a member of the Michigan Senate, U.S. Army and Federal Bureau of Investigation. Rogers is co-founder of a small home building company.
Mitt Romney, Press Release - Mitt Romney Announces Support of Michigan Congressman Mike Rogers Online by Gerhard Peters and John T. Woolley, The American Presidency Project https://www.presidency.ucsb.edu/node/298412