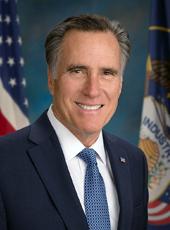 Press Release - Mitt Romney Announces Support of Kentucky Congressmen Rogers and Whitfield
Mitt Romney today announced the endorsements of Kentucky Congressmen Hal Rogers and Ed Whitfield.
"I am proud to announce the support of Congressmen Hal Rogers and Ed Whitfield," said Mitt Romney. "They share my goals of lessening the regulatory burden on small business and getting our exploding deficits under control. They also share my goal of making our country energy independent. I look forward to working with them to help ensure Kentucky's leading role in providing energy and jobs for our country."
"Governor Romney is the right man for the job in the White House," said Congressman Hal Rogers. "We need proven leadership to get our economy back on track and spur real job creation in the Commonwealth. At the hands of President Obama, Kentucky has been besieged by burdensome red-tape, out-of-control bureaucracies, and ill-advised bailouts left to our children to finance. Kentucky and our country cannot afford to continue on this path. Instead, Mitt Romney has laid out a comprehensive economic plan that gets Main Street rolling again, lessens the tax burden on working families and encourages small business growth and innovation to create real, private sector jobs. His successful business and government experience leave Mitt well prepared to tackle the economic and security challenges ahead. I am proud to support him."
Announcing his support, Congressman Ed Whitfield said, "At a time when our economy is struggling, we need a serious leader who understands how to grow the private sector, not the government. President Obama's job-killing regulations have failed to get millions of unemployed Americans back to work. From his time as a businessman, Mitt Romney knows what it takes to create jobs and economic growth. As Governor of Massachusetts, he applied his conservative free market principles to government and it worked: he was able to balance the budget without raising taxes, leaving office with a sizable Rainy Day Fund. Washington needs this kind of leadership today."
Background On Representatives Rogers and Whitfield:
Congressman Hal Rogers Represents Kentucky's 5th Congressional District. Rogers has served since 1981 and serves as Chairman of the House Appropriations Committee. During his time in Congress, Rogers has been one of the foremost advocates for Appalachia.
Congressman Ed Whitfield Represents Kentucky's 1st Congressional District. First elected in 1994, he serves on the Committee on Energy and Commerce and is the Chairman of the Subcommittee on Energy and Power. Prior to entering Congress, Whitfield served in the Kentucky House of Representatives and in the U.S. Army Reserves. He also practiced law and was Legal Counsel to the Chairman of the Interstate Commerce Commission.
Mitt Romney, Press Release - Mitt Romney Announces Support of Kentucky Congressmen Rogers and Whitfield Online by Gerhard Peters and John T. Woolley, The American Presidency Project https://www.presidency.ucsb.edu/node/298829