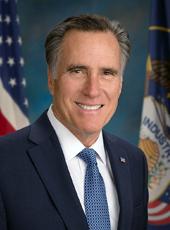 Press Release - Mitt Romney Announces Support of Additional Michigan Republican Grassroots Leaders
Mitt Romney today announced the support of Republican grassroots leaders from throughout Michigan. They join a growing grassroots team supporting Mitt Romney's campaign.
"As our momentum builds, I'm so thankful to have such a strong grassroots team helping to lead my campaign in Michigan," said Mitt Romney. "Michigan is home for me and I will work my hardest with these leaders to bring jobs back to the state and reinvigorate the state's economy." 
Announcing the addition of grassroots leaders to Mitt Romney's team, Michigan Republican Party Treasurer Carl Meyer said, "Michigan grassroots leaders are lining up behind Mitt Romney because the state and the country's economic well-being is dependent on defeating President Obama and reversing his failed policies. Mitt Romney has the plan and record to replace four years of failure with conservative economic change that will allow for small businesses to grow and start hiring again."
Additional Michigan Grassroots Leaders Endorsing Mitt Romney: 
Carl Meyer, Treasurer of the Michigan Republican Party
Eileen McNeil, Outreach Vice Chair of the Michigan Republican Party
Joe Haas, 6th District Chair        
Theresa Mungioli, 9th District Chair
Paul Leidig, 2nd District State Committee Member
Andrew Emmitt, 3rd District State Committee Member
Bill Womer, 3rd District State Committee Member
Russell Spencer, 8th District State Committee Member
Scott Czasak, 10th District State Committee Member
Martha Snow, 11th District State Committee Member
Jake Jelsema, Barry County Chair
Aaron Baylis, Bay County Chair
Joe Groff, Clare County Chair
Al Heilman, Kalamazoo County Chair
Michelle O'Neal, Lapeer County Chair
Barbara Van Sickel, Macomb County Chair
Todd Gambrell, Midland County Chair
Kathleen Berden, Sanilac County Chair
Joseph Xuereb, Wayne 11 County Chair
In Addition, The Following Grassroots Leaders Have Previously Announced Their Support For Mitt Romney: 
Saul Anuzis, Republican National Committeeman
Holly Hughes, Republican National Committeewoman
Hank Fuhs, Secretary of the Michigan Republican Party
Linda Lee Tarver, Ethnic Vice Chair of the Michigan Republican Party
Sarah Ledford, Youth Vice Chair, Michigan Republican Party
Gerry Mason, former Grassroots Vice Chair of the Michigan Republican Party
Judy Rapanos, 4th District Chair 
Stanley Grot, 10th District Chair
Tom Stroup, 11th District Chair
Linda Birgel, 1st District State Committee Member
Denise Pallarito, 1st District State Committee Member
Joan Runnels, 2nd District State Committee Member & Lake County Chair
Sharon Yentsch, 3rd District State Committee Member
Todd Gambrell, 4th District State Committee Member
Maxine McClelland, 4th District State Committee Member
Gerald Wall, 4th District State Committee Member
Mary Stasek, 8th District State Committee Member
Jean Gush, 10th District State Committee Member
Pamela Smith, 10th District State Committee Member
Victor Cassis, 11th District State Committee Member
Mike Mitchell, 11th District State Committee Member
Deloris Newell, 11th District State Committee Member
Mary Katherine DeCuir, 12th District State Committee Member
Nicola Hawatmeh, 12th District State Committee Member
Julia Michals, 12th District State Committee Member
Richard Cunningham, 13th District State Committee Member
Walter Koppy, 13th District State Committee Member
Mary Treder Lang, 13th District State Committee Member
Torion Bridges, 14th District State Committee Member
Darlyn Vigh, 14th District State Committee Member
Michael Humphries, 15th District State Committee Member
Frankie Middleton, 15th District State Committee Member
Mitt Romney, Press Release - Mitt Romney Announces Support of Additional Michigan Republican Grassroots Leaders Online by Gerhard Peters and John T. Woolley, The American Presidency Project https://www.presidency.ucsb.edu/node/298393