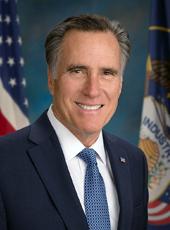 Press Release - Mitt Romney Announces Social Conservatives for Romney Florida Statewide Steering Committee
Mitt Romney's Florida campaign today announced the names of the Social Conservatives Statewide Steering Committe. Each member has been an active voice in state politics and an advocate for conservative causes and issue campaigns. The Romney campaign will utilize this coalition to perform voter outreach and coalition building for Get Out the Vote efforts.
"Mitt Romney is pro-life and is a true conservative on issues of family and faith," said State Co-Chair Pat Neal, former State Senator and former Chair of the Board of the Christian Coalition of Florida. "The members of this committee are tired of the liberal policies of the Obama Administration and are confident that Governor Romney will stand up for the values that have made our country strong and will appoint judges that respect the Constitution and the rule of law."
"I am honored by the support of these important Florida leaders," said Mitt Romney. "Like them, I believe that America is great because of the faith of our founders and the strength of our families, and we must do everything that we can to preserve both."
Titles other than their official Romney designations are used for identification purposes only.
Chair
Dave Weldon, M.D., Melbourne: Physician; Former United States Congressman; founder of the Space Coast Family Forum; founder of the Israel Allies Caucus
State Co-Chairs
Representative Daniel Davis, Jacksonville: Values Voter leader in Northeast Florida and Deacon in the Trinity Baptist Church of Jacksonville
Senator Anitere Flores, Miami: State Co-Chair of Romney for President; Winner of the Citizens for Science and Ethics Legislator of the Year; Award-winning legislator for issues important to the Florida Catholic Conference and the Christian Coalition of Florida
Pat Neal, Bradenton: Chairman of Neal Communities; former State Senator; former Chair of the Board of the Christian Coalition of Florida and the Florida Faith and Freedom Coalition
Nancy Peek McGowan, Jacksonville: Appointed by Attorney General Bill McCollum to serve on the Florida Commission on the Status of Women; conservative activist and twice commissioned Respect Life Coordinator for the Diocese of St. Augustine; currently serves on the Executive Board of the Justice Coalition; 2nd Vice President of the Duval County Federated Republican Women Club; President of the Conservative Republican Forum; served as a State Co-Chair of the Social Conservatives for Pam Bondi for Attorney General and also of the Social Conservatives for Gallagher for Governor
State Steering Committee
Rodney Akers, Brandon: Retired litigation adjuster; immediate past president of the Florida Conference of United Methodist Men
Reg Buxton, Naples: Publisher of the Naples Journal and the North Naples Journal; past Chair for Red Cross and United Way for Collier County
Marili Cancio, Miami: Attorney; former candidate for US Congress; currently works on many conservative causes including the Christian Family Coalition
Suzanne Davis, Tampa: Serves on the Student Affairs Board of Jesuit High School and works as a community activist on values voters issues
Pastor Derek Janney, Orlando: Senior Pastor at Orlando Baptist Church
John Giotis, Tarpon Springs: Educator and school headmaster; appointed by President George W. Bush to serve on the Jacob Javits Fellowship Board; organizer for the Christian Coalition of Pinellas County; Social Conservatives for Bush-Cheney Team Leader of Pinellas County; Pinellas County Director for the "Yes4Marriage" Campaign in 2008; State Co-chair of Social Conservatives for Pam Bondi for Attorney General
Adam Goldman, Orlando: Former Vice President for Florida Right to Life; State Co-Chair of Social Conservatives for Pam Bondi for Attorney General; currently serves on the Board of Advisers of the James Madison Institute
Joseph Helow, Jacksonville: Community leader; businessman; leader with Catholic charities and issues advocacy
Mac McGehee, Jacksonville: Vice President of Mac Papers; pro-life leader, activist and major donor for conservative causes and issue campaigns
Margi Helschien, Boca Raton: Vice Chair of the Palm Beach County Republican Party; President of the Boca Raton Republican Club; issues advocate for conservative campaigns
Warren Lutz, Cutler Bay: Leader in the Miami-Dade Christian Coalition and the Faith and Freedom Coalition; led the anti-gambling movement in Miami-Dade; served as an organizer for the "Yes4Marriage" Campaign in 2008
Stan McClain, Summerfield: Marion County Commissioner; served on the Social Conservatives for Rubio Committee and also on the Social Conservatives for Bush-Cheney Committee; served as a Marion County Co-Chair for the Pam Bondi for Attorney General Campaign
Reverend John-Erik Moseler, Orlando: Assistant Pastor at Orlando Baptist Church
Don and Vicki Mullins, Orlando: Don was a political aide to Speaker Dean Cannon and served on the Social Conservatives for George W. Bush Steering Committee; Vicki was appointed by Governor Jeb Bush to head up abstinence education in Florida and is currently the program director for My-Choices.Net
Art Otero, Kissimmee: Vice Mayor of Kissimmee, FL; served as a missionary and is a leader on various conservative issues campaigns
Leslie Steele, Midway: Consultant; past Communications Director for Governor Jeb Bush and Communications Consultant for the "Yes4Marriage" Campaign in 2008
Patricia Strowbridge, Orlando: Adoption and family law attorney; assisted Governor Jeb Bush and state leaders on reforming Florida's adoption laws; served on the Gallagher for Governor Family Policy Team
Mitt Romney, Press Release - Mitt Romney Announces Social Conservatives for Romney Florida Statewide Steering Committee Online by Gerhard Peters and John T. Woolley, The American Presidency Project https://www.presidency.ucsb.edu/node/298686