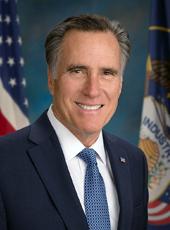 Press Release - Mitt Romney Announces Florida County Chairs
Mitt Romney today announced the County Chairs and Co-Chairs for his Florida campaign.
"In order to win in January, and defeat President Obama in November, my campaign will need the hard work of these Florida County Chairs," said Mitt Romney. "Their work on the ground, reaching out to voters will be important as I campaign to spread my pro-growth message and bring jobs back to Florida."
"This impressive group only adds to Mitt Romney's strong team in Florida," said Commissioner of Agriculture Adam Putnam. "Defeating President Obama will not be easy, but with the hard work of our team in Florida and Mitt Romney's conservative record of leadership and results, we will be successful in November."
Mitt Romney's Florida County Chairs:
Delena May; Alachua Co-Chair
Jay Cooper; Alachua Co-Chair
Cameron Coward; Baker Chair
Bob Roberts; Bay Co-Chair                           
Randall McElheney; Bay Co-Chair                           
William Harrison; Bay Co-Chair                                
Donna Campbell; Bay Co-Chair                                
Bo Rivard; Bay Co-Chair                               
Dr. Len Schlofman; Bradford Chair  
Eddie Pauley; Brevard Co-Chair                   
Karen Dove; Brevard Co-Chair                     
Jim and Cynthia Handley; Brevard Co-Chair                       
Rocky Rodriguez; Broward Honorary Chair
Troy Samuels; Broward Honorary Chair       
Cindy Guerra; Broward Honorary Chair
Ed Kennedy; Broward Honorary Chair                                        
David Di Pietro; Broward Chair                     
Bob Wolfe; Broward Chair              
Tony Layne; Calhoun Chair                     
Joan Lunt; Charlotte Co-Chair                       
David Dignam; Charlotte Co-Chair               
Skip Church; Citrus Chair                  
Travis Cummings; Clay Honorary Chair                   
Skylar Zander; Clay Chair                       
John Sorey; Collier Honorary Chair              
Dennis Hahm; Collier Co-Chair                    
Jan Glassman; Collier Co-Chair                    
Cynthia Murrill; Columbia Chair                    
Pamela Vowels; Desoto Chair                       
Bobbie Lamar; Dixie Chair                
Michael Corrigan; Duval Honorary Chair
Mike Hightower; Duval Honorary Chair                    
Rep. Davis Daniel; Duval Honorary Chair                      
Rick Mullaney; Duval Co-Chair                     
Kerri Stewart; Duval Co-Chair                       
Mark Cowart; Duval Co-Chair                       
Nancy McGowan; Duval Co-Chair               
Ashleigh Sleiman; Duval Co-Chair                
Scott Wiley; Duval Co-Chair                    
Susan Moore; Escambia Chair                     
Troy Schoonover; Escambia Co-Chair                     
Nancy Prizer; Flagler Chair               
Kristy Banks; Franklin Chair              
Russell Doster; Gadsden Co-Chair               
Carol Dover; Gadsden Co-Chair                   
David Biddle; Gilchrist Chair              
Geraldine Burleson; Glades Chair                 
Ralph Rish; Gulf Co-Chair                 
Carolyn Holman; Gulf Co-Chair                    
Sue McInnis; Hamilton Chair             
Catherine & Horace "Paul" Bennett; Hardee Chair                 
Margie Nelson; Hendry Chair            
David Russell; Hernando Honorary Chair                 
Laurie Pizzo; Hernando Chair            
Ted Poliac; Highlands Chair              
Sheriff David Gee; Hillsborough Honorary Chair                  
William "Hoe" Brown; Hillsborough Chair              
Clif Curry; Hillsborough Co-Chair                  
Chris Hart; Hillsborough Co-Chair                 
Rick Lott; Hillsborough Co-Chair                   
Donna Turner; Hillsborough Co-Chair
Leesa Lee; Holmes County Co-Chair                       
Pam Richardson; Indian River Co-Chair                   
Gina Stuart; Jackson Co-Chair                     
Debbie Dennis; Jackson Co-Chair                
Kayla Michael; Jefferson Chair                     
Jettie Peterson; Lafayette Chair                    
Carlos Colon; Lake Co-Chair            
Bob Peraza; Lake Co-Chair              
Shirley Gerstenberger; Lee Co-Chair            
Cindy Lignelli; Lee Co-Chair              
Marilyn Stout; Lee Co-Chair              
Christian Camara; Leon Co-Chair                 
Jean Gonzalez; Leon Co-Chair                    
Stephen Johnson; Leon Co-Chair                
Sally West; Leon Co-Chair                
Owen Baynard; Levy Co-Chair                    
Buddy Leaptrot; Levy Co-Chair                    
Joe Shuler; Liberty Co-Chair             
Mark Plumber; Liberty Chair             
Marianne Green; Madison Co-Chair             
Mark Flanagan; Manatee Co-Chair               
John Shields; Marion Co-Chair                     
Elaine DeIorio; Marion Co-Chair                   
Matt McClain; Marion Co-Chair        
Frank Moehrle; Martin Chair                   
Remedios Diaz-Oliver; Miami-Dade Co-Chair                      
David Cardenas; Miami-Dade Co-Chair                   
Stanley Tate; Miami-Dade Co-Chair             
Manuel "Manny" Diaz Jr.; Miami-Dade Co-Chair                  
Andrew Grigsby; Miami-Dade Co-Chair                   
Toni Appell; Monroe Chair                 
Stacy Johnson; Nassau Chair                       
Pam Dana; Okaloosa Co-Chair                    
Bobby Griggs; Okaloosa Co-Chair                
Joe Arnold; Okeechobee Chair               
Jerry Braley; Orange Honorary Chair                      
Nancy Patterson; Orange Honorary Chair                
Adam Lovejoy; Orange Co-Chair                  
Eddie Fernandez; Orange Co-Chair              
Luis Hernandez; Orange Co-Chair                
Cesar Calvet; Orange Co-Chair                    
Justina Gonzalez-Marti; Orange Co-Chair                
Art Otero; Osceola Honorary Chair               
Tammy Celeste; Osceola Chair                    
Fran Hancock; Palm Beach County Co-Chair                     
Bonnie Re; Palm Beach County Chair                      
Melissa Nash; Palm Beach County Co-Chair                       
Kimberly Mitchell; Palm Beach County Co-Chair                 
Jay Goldfarb; Palm Beach County Co-Chair                       
Jack Mariano; Pasco Honorary Chair                      
Ann Hildebrand; Pasco Honorary Chair                    
Mike Moore; Pasco Co-Chair            
Peter & Karen Hanzel; Pasco Co-Chair                    
Steve & Sandy Graves; Pasco Co-Chair                  
Connie Queller; Pasco Co-Chair                   
Anne Corona; Pasco Co-Chair                    
Kathryn Starkey; Pasco Co-Chair                 
Bill Foster; Pinellas Honorary Chair              
Frank Hibbard; Pinellas Honorary Chair                   
Jeff Antous; Pinellas Co-Chair                      
John Giotis; Pinellas Co-Chair                       
Alex and Ellie Kramer; Pinellas Co-Chair                  
Stephen Gately; Pinellas Co-Chair                
Fernando Valverde; Polk Co-Chair               
Dr. O. Nelson DeCamp; Polk Co-Chair                    
Jean Burt; Polk Co-Chair                  
Gene Roberts; Polk Co-Chair                       
Joe Pickens; Putnam Chair                    
Gina Maddox; Santa Rosa Co-Chair            
Rob Williamson; Santa Rosa Co-Chair                    
Dick and Pat Stusek; Sarasota Co-Chair                  
Phyllis Black; Sarasota Co-Chair                  
Al Schwarz; Seminole Co-Chair
Ariel Gaussart; Seminole Co-Chair               
Jim Stelling; Seminole Co-Chair                   
Sharon Rousey; Seminole Co-Chair            
James Rich; St Lucie Chair              
Dennis Hollingsworth; St. Johns Co-Chair                
Mark Miner; St. Johns Co-Chair                   
Ellen Hoffman; Sumter Chair                       
Heather Fitzgerald; Suwannee Chair            
Emory Singletary; Taylor Chair                     
Mike Rich; Union Co-Chair                     
Kathy Rich; Union Co-Chair              
Nora Hall; Volusia Co-Chair              
Dr. Mary Bennett; Volusia Co-Chair  
Lynda Kroeger; Volusia Co-Chair                  
Dana Swanson; Volusia Co-Chair                 
Pat Fahey; Volusia Co-Chair             
Ed Brimner; Wakulla Chair                      
Sheriff Mike Adkinson; Walton Co-Chair                 
Jim Anders; Walton Co-Chair            
Graham Fountain; Walton Co-Chair              
Oceil (Shirley) Pate; Washington Chair                      
Mitt Romney, Press Release - Mitt Romney Announces Florida County Chairs Online by Gerhard Peters and John T. Woolley, The American Presidency Project https://www.presidency.ucsb.edu/node/298367