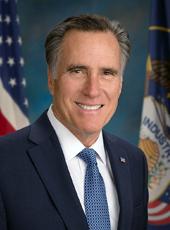 Press Release - Mitt Romney Announces Economic Policy Team
Today, Mitt Romney announced his Economic Policy Team. The team will be led by Dean R. Glenn Hubbard, Professor N. Gregory Mankiw, former Senator Jim Talent and former Congressman Vin Weber. The Economic Policy Team will help Mitt Romney formulate pro-growth policies that will turn around the economy and create jobs. Romney will unveil his jobs plan today at McCandless International Trucks in North Las Vegas, Nevada.
"America's economy is on the wrong track," said Mitt Romney. "We need to reverse President Obama's failed economic policies and replace them with pro-growth policies that will allow businesses to start hiring again. The members of my Economic Policy Team have been instrumental in helping me to craft policies that do just that. I look forward to working with this team to further develop and introduce policies that will create the right environment for job creation and get our nation on the road to economic recovery."
"Mitt Romney is uniquely qualified to lead our economy to robust economic growth and job creation," said Dean Glenn Hubbard. "He is a conservative businessperson who understands how the economy works, and who has the experience and skill to get our nation's economy on track again."
"At this critical moment in our nation's history, we need a president with experience in the real economy," said Senator Jim Talent. "After three years of failed policies, Mitt Romney is the right person to lead an economic recovery and I am proud to help him in this endeavor."
Background On Mitt Romney's Economic Policy Team:
R. Glenn Hubbard Served As The Chairman Of President Bush's Council Of Economic Advisers From 2001 To 2003. Hubbard has also served at the Treasury Department and was an economic adviser to Mitt Romney's 2008 campaign. Currently, Hubbard is Dean and Russell L. Carson Professor of Finance and Economics at Columbia Business School.
N. Gregory Mankiw Served As The Chairman Of President Bush's Council Of Economic Advisers From 2003 To 2005. Mankiw served as an economic adviser to Mitt Romney's 2008 campaign. Currently, Mankiw is Robert M. Beren Professor of Economics at Harvard University.
Senator Jim Talent Is A Former U.S. Senator Who Was Elected In 2002 And Served Until 2007. Before being elected to the U.S. Senate, Senator Talent was a member of the U.S. House Of Representatives for eight years. While a member of the U.S. House, Talent chaired the Small Business Committee. Senator Talent has served as a senior adviser to Mitt Romney and is a fellow at the Heritage Foundation.
Congressman Vin Weber Was A Member Of The U.S. House Of Representatives From 1981 To 1993. Weber most recently served as a Co-Chairman of Minnesota Governor Tim Pawlenty's presidential campaign. In 2004, Weber served as Plains States Regional Chairman for George Bush's campaign and in 2008 was a Policy Chairman for Mitt Romney's presidential campaign. Currently, Weber is a Managing Partner of Clark & Weinstock.
Mitt Romney, Press Release - Mitt Romney Announces Economic Policy Team Online by Gerhard Peters and John T. Woolley, The American Presidency Project https://www.presidency.ucsb.edu/node/298556