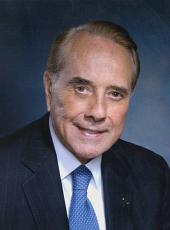 Press Release - Mary Matalin's Statement on Release of Debate's "Liberal Scorecard"
"The verdict is in: Bill Clinton is a perfect liberal. Americans from across the nation kept careful track of Bill Clinton's verbal somersaults and rhetorical contortions by following the debate with a handy liberal scorecard.
The results have confirmed what we had long suspected, that Clinton's not really a Republican, he just plays one on TV.
"At more than 140 debate watching events, from Alaska to Maine, the American people saw through Bill Clinton's facade to the liberal within. In less than 45 minutes, Bill Clinton proved himself a card- carrying liberal with nearly every uttered word:
* My president doth protest too much, me thinks. He denied that he is a liberal four different times;
* Denied that he authored the largest tax increase in history-- three times;
* Denied that he tried a government take over of health care;
* Made at least 20 false claims about Medicare, education, 100,000 cops, Dole's record, and other issues;
* Took credit, on five occasions, for his election year support for welfare reform, but never mentioning his two vetoes of nearly identical bills;
* Wrung his hands, at least five times, over how Washington, DC's bureaucrats could deal with a tax cut, but never offered similar concerns over how families paid for his tax increases;
* He denied his love for big government at least twice, but almost in the same breath supported no fewer than five new big government programs;
* For old time sake he promised four new tax cuts with almost as much conviction as he promised his long forgotten 1992 tax cuts;
* Since he has about run out of promises to break from 1992, he took the opportunity to make seven new ones;
* And never one to forget his friends in Arkansas, he once again refused to rule out pardons.
"The more he denies it, the more obvious it becomes: Bill Clinton is a liberal's liberal."
--Mary Matalin
GOP Strategist
Robert Dole, Press Release - Mary Matalin's Statement on Release of Debate's "Liberal Scorecard" Online by Gerhard Peters and John T. Woolley, The American Presidency Project https://www.presidency.ucsb.edu/node/316141