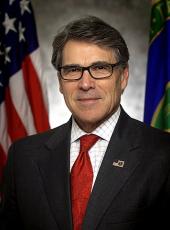 Press Release - MarketWatch Grades Rick Perry's Cut, Balance and Grow Plan
Gov. Rick Perry's Cut, Balance and Grow plan has already garnered widespread praise for its bold approach. Cutting taxes through the 20% flat tax, balancing the budget, and growing jobs and the economy-in addition to Gov. Perry's plan for Energizing American Jobs and Security-will get America working again.
Andrea Coombes of MarketWatch compares the plan to what other candidates are offering:
SAN FRANCISCO (MarketWatch) — When it comes time to pay your tax bill, whose tax plan will cost you less, Herman Cain's or Rick Perry's?

For most taxpayers, the answer is likely the plan offered up by Texas Governor Rick Perry on Tuesday.
Download a sample of the postcard you would be able to file your taxes on.
Based on the broad outlines offered Tuesday, Perry's plan "is likely to be a tax cut for nearly everybody," said Howard Gleckman, a resident fellow at the nonpartisan Tax Policy Center in Washington.

Perry announced his plan for an optional 20% flat tax in a speech Tuesday in South Carolina. Read more: Perry stirs pot with new tax plan.

Read Perry's op-ed in the Wall Street Journal. Read the text of Perry's speech.
A short summary with highlights of the plan can be found here.
Certainly, no one's taxes will go up under Perry's plan, because he's allowing people to choose between their current tax rate and his 20% flat tax.

"Nobody's going to pay more and many people will end up paying less," Gleckman said. It's unclear whether the option to choose between the two tax systems would be available each year, just once, or for some specific time period.
The comprehensive plan contains many other components that will help get America working again, including an end to earmarks, the end of the death tax, and regulatory reform. Take a look at the full plan.
Read the full MarketWatch breakdown here.
Rick Perry, Press Release - MarketWatch Grades Rick Perry's Cut, Balance and Grow Plan Online by Gerhard Peters and John T. Woolley, The American Presidency Project https://www.presidency.ucsb.edu/node/297976