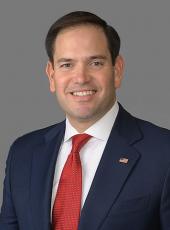 Press Release - Marco Rubio Knows What It's Like to Be an Underdog — One That Wins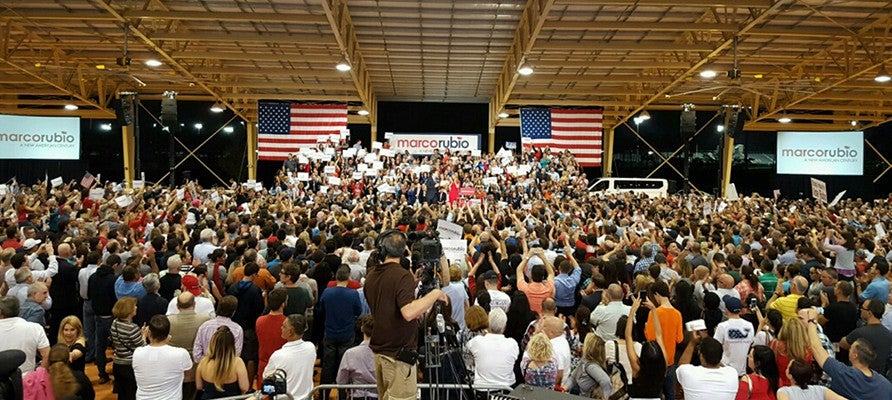 Marco had a clear message for the thousands of supporters who met him for his rally in Miami Tuesday night:
The media may treat me like an underdog, but I'm an underdog that can win.
Florida, I know you're ready. The pundits say we're underdogs, I'll accept that. We've all been underdogs. This is a community of underdogs. This is a state of underdogs. This is a country of underdogs. But we will win. And when we do, we will do what needs to be done. And our children will be the freest and most prosperous Americans that have ever lived. And the American Dream will change more lives than ever before. And we are going to leave for our children what Americans always leave their children: the single greatest nation in the history of all mankind.
Across the country, hundreds of thousands of voters are impressed by Marco's efforts taking on Trump:
Rubio: Just five days we began to unmask the true nature of the front-runner thus far in this race...

— Patricia Mazzei (@PatriciaMazzei) March 2, 2016
Rubio on Trump: "We are saying in state after state … his numbers coming down, our numbers going up."

— Sabrina Siddiqui (@SabrinaSiddiqui) March 2, 2016
In less than 3 minutes onstage in Miami, Rubio launches into his new line: "Donald Trump is a con artist"

— Marc Caputo (@MarcACaputo) March 2, 2016
Marco returned to Florida on Tuesday night with a haul of delegates from across the country, and was met by the kind of enthusiastic supporters who will fight for him for the next two weeks:
Guess who's home. @marcorubio returns to the 305 to kick off the win in FL. pic.twitter.com/DxdwiWQDTB

— Robert Daniels (@DanielsRobertD) March 2, 2016
Over 6,000 awaiting @marcorubio in Miami #floridaismarcorubiocountry pic.twitter.com/tPbANKNmeu

— Javi Correoso (@javicorreoso) March 2, 2016
The scene here @ Rubio's watch party in Miami pic.twitter.com/qJllX8PxX4

— Alexandra Jaffe (@ajjaffe) March 2, 2016
The conservative movement needs a leader to stop Donald Trump — and Marco isn't going to give up until he, not Trump, is our nominee.
Marco Rubio, Press Release - Marco Rubio Knows What It's Like to Be an Underdog — One That Wins Online by Gerhard Peters and John T. Woolley, The American Presidency Project https://www.presidency.ucsb.edu/node/326151