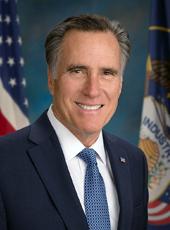 Press Release - Kris Kobach Joins Romney For President
FOR IMMEDIATE RELEASE

CONTACT: Kevin Madden (857) 288-6390
Boston, MA – Today, Kris Kobach, noted immigration policy expert and head of the Kansas Republican Party, announced his endorsement of Governor Mitt Romney. Kobach will serve as an adviser to Governor Romney on border security and immigration reform issues.
"For years, Kris Kobach has distinguished himself in his work to ensure that our immigration system respects the rule of law and ends illegal immigration while protecting the legal immigration that has made our country great. He knows firsthand how important it is that we protect our country by securing our borders and rejecting amnesty proposals. I look forward to working with Kris as we tackle this critical challenge," said Governor Romney.
Joining Romney for President, Kobach said, "Of all the Republican presidential candidates, Governor Romney has outlined the clearest vision for how we are going to end illegal immigration in this country. More importantly, he has the record to back up his words. When he was Governor, he vetoed a bill that would have rewarded illegal aliens with in-state tuition rates, and he also increased cooperation between state and federal law enforcement. In one of our country's most liberal states, he stood up for the enforcement of immigration laws. He will do the same as President."
Background On Kris Kobach:


Kris Kobach Is A Noted Immigration Expert, Professor Of Law And Head Of The Kansas Republican Party. In 1996, Professor Kobach joined the University of Missouri – Kansas City School of Law (UMKC) faculty. In 2001, he was awarded a White House Fellowship serving in the office of U.S. Attorney General John Ashcroft. There he would serve as the Attorney General's chief adviser on immigration law and border security. After the 9/11 terrorist attacks, Kobach was charged with the Department of Justice's (DOJ) efforts to tighten border security and implement the National Security Entry-Exit Registration System. Before leaving DOJ in 2003, he led the reform of the immigration court system. Professor Kobach has litigated a number of high-profile immigration lawsuits including representing the city of Hazleton, Pennsylvania. He is a Senior Counsel at the Immigration Reform Law Institute. At the Law School, he teaches Constitutional law and immigration law.
Mitt Romney, Press Release - Kris Kobach Joins Romney For President Online by Gerhard Peters and John T. Woolley, The American Presidency Project https://www.presidency.ucsb.edu/node/296512