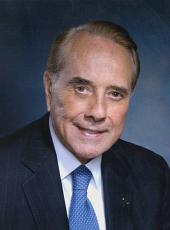 Press Release - Kemps Statement on Clinton Fundraising
"The Indonesian connection may be the biggest foreign money scandal since ABSCAM.
Here are the facts. An immigrant gardener with close ties to Indonesia's Riady syndicate gave the Democratic National Committee more than $450,000 in foreign soft money contributions before fleeing back to Indonesia. The Riadys themselves gave Clinton's 1992 campaign and inauguration upwards of $175,000. And the Riady's former top U.S. executive, John Huang, has solicited about $4 million more as a vice chairman at the DNC.
In return for all that money, the Riady syndicate has gotten access to the president of the United States of America, his cabinet, and his staff. Clinton himself visited with Mochtar Riady, the head of the syndicate, on a 1994 trip to Indonesia.
The $450,000 was funneled through the Indonesian gardener to avo8id U.S. limits on foreign contributions. It was illegal, unethical, and raises fundamental questions about influence peddling by foreign interests.
The DNC has already had to return a $250,000 contribution funneled through the same Riady connection at the DNC when it was shown to have illegally come form a South Korean company. This sham contribution from was even more blatantly illegal.
I call on Mr. Clinton to order the DNC to return the money and dismiss Mr. Huang. Anything less would constitute tacit approval from Bill Clinton of this gross violation of federal election law.
Give the money back, Mr. President, and take down the 'For Sale' sign over the U.S. Departments of State and Commerce, and the office of the U.S. Trade Representative."
Robert Dole, Press Release - Kemps Statement on Clinton Fundraising Online by Gerhard Peters and John T. Woolley, The American Presidency Project https://www.presidency.ucsb.edu/node/315930