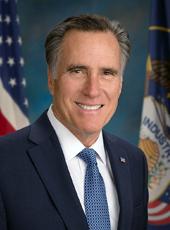 Press Release - John McCain: I Saw Earmarks Explode Under Gingrich's Leadership
"I served in the House of Representatives with Newt Gingrich, and when I went on to the United States Senate, I saw these earmarks explode. I saw the corruption also that resulted from it....This claim that was inaugurated, not inaugurated but certainly dramatically expanded on Newt Gingrich's watch with a planned agenda as to how to distribute these earmarks led directly to the Abramoff scandal, Congressman Bob Ney going to jail and the corruption that I saw with my own eyes. My friend Senator Tom Coburn calls earmarking the gateway drug to corruption and overspending." — Sen. John McCain
Sen. John McCain
Highlights Of "Newt Gingrich's Troubling Record On Earmarks" Press Conference Call
January 25, 2012
Click Here To Listen To The Full Audio
Highlights of Romney Press Conference Call:
GAIL GITCHO, COMMUNICATIONS DIRECTOR: "Thanks for joining this call today. As you know, we have Senator John McCain on the line. He's going to make some opening remarks and then we'll take some questions and then we'll wrap up. So, Senator McCain, go ahead."
SEN. JOHN MCCAIN: "We thanks for inviting me. I appreciate this opportunity and I'll be coming down tomorrow to Florida and spending most of the weekend and Monday traveling around the state of Florida that was once my home for a period of time when I was in the United States Navy station at Cecil Field and onboard on the S.S. Forestall. In many ways, it's like coming home because of the wonderful friendships that I developed there over the years, including being in and out of my pilot training out in Pensacola, where I contributed as much as I could to the local economy as a young, single, navy aviator. So I'm looking forward to coming back, and obviously we all know the importance of this primary. I served in the House of Representatives with Newt Gingrich, and when I went on to the United States Senate, I saw these earmarks explode. I saw the corruption also that resulted from it. It was infuriating and there was a few of us who stood up to it at the time. This claim that was inaugurated, not inaugurated but certainly dramatically expanded on Newt Gingrich's watch with a planned agenda as to how to distribute these earmarks led directly to the Abramoff scandal, Congressman Bob Ney going to jail and the corruption that I saw with my own eyes. My friend Senator Tom Coburn calls earmarking the gateway drug to corruption and overspending. Tom Schatz said that when Speaker Gingrich set in motion the explosion of earmarks in Congress. And this wasn't a hit and miss kind of a strategy they had. Newt put out a paper that was supposed to be a, quote, strategy for... let's see, something about, oh, a 1996 Gingrich memo told the appropriators, the money people, to consider elections when doling out the earmarks. Now, and they did exactly that and we saw that quite often and of course it led to things like the Bridge to Nowhere and other things. So all I can say is that I was there, I saw the earmarks explode, I saw the corruption that it led to and I saw the incredible waste of taxpayers' dollars. Not just on the things like the Bridge to Nowhere... Earmark after earmark after earmark, which were in the thousands. While Gingrich was Speaker, the number of earmarks doubled to 6,000 projects in the range of billions of dollars. So I don't think that with a $15 trillion debt that we can afford to have that. Also, obviously, as part and involved in this kind of cycle of corruption which, as we all know, was an ethics committee investigation which then led to Speaker Gingrich to pay a $300,000 fine. And finally, I don't think that historians are well-enough paid for us, but I'm impressed that an historian can be paid by Freddie Mac some $25,000 a month totaling about $1.6 million dollars.Obviously, I'm in strong support of Mitt Romney. I believe...that we will clearly see a difference between the kind of outlook that was practiced by Newt Gingrich and Mitt, as governor, in the state of Massachusetts. I'd like to respond to any questions or comments that you might have."
...
CAMERON JOSEPH, THE HILL:  "Hello, Senator. Thanks for doing this. I was wondering you and other folks I saw waited until kind-of late in the process, until Gingrich made his rise to endorse Romney. And it seems to me..."
MCCAIN: "Let me interrupt. Let me interrupt. Can I? Go ahead. Ok. I didn't wait until late. I will—before the New Hampshire primary I endorsed him, not before—when Gingrich was in third of fourth place at that time. But anyway, go ahead, please."
JOSEPH: "Good enough. But it does seem to me like a lot of folks that worked with Gingrich in D.C. conservatives, moderates, Republicans of all stripes just really want to stop him at that point. Do you get this that there's a lot of energy from folks—the folks who knew him best—who are trying to keep him from being the nominee."
MCCAIN: "Yeah and I think it's for two reasons. One is because obviously his electability issue which is substantiated by the polls. But also the fact is he was a failed speaker. And was not sent back—he could not have been reelected Speaker of the House. His leadership style was a major factor in giving him a lack of for at least reelection as speaker."
...
DANA BASH, CNN: "Hi Senator, how are you?"
MCCAIN: "Hi Dana."
BASH: "So, as you well know, when Gingrich was speaker, it was before members had to disclose their earmarks. Do you have any sense, aside from the memo you just talked about and just the overall number doubling, of the kind of earmarks or how many he personally asked for?"
MCCAIN: "I remember, Dana—it's been a long time—I remember going to the floor and complaining about them bitterly and taking it on because, again, I believe it was, as Tom Coburn said, the gateway drug to corruption. But I remember they were outrageous. I know that Tom Schatz, you know, Citizens Against Government Waste, would put out his big book on this. But right now I don't know any—actually I don't remember any real specifics but I could go back in the record and get some of those for you. Many of them were just—were just outrageous. And some of them weren't but most of them were. But even if they were valuable, the fact is if you had six thousand of them obviously there's not a system in place for whether they were meritorious or not. It just would be by accident."
ALEX ROARTY, NATIONAL JOURNAL: "You had mentioned that you thought Newt Gingrich's leadership style was a major factor in him losing support for reelection for speaker.  Do you think his temperament and his personality disqualify him to be commander-in-chief?"
MCCAIN: "I think the voters decide whether it disqualifies anybody or qualifies that's why we have the primaries.  I do know that his behavior was such that it earned him disapproval of enough of his colleagues and Republicans and House Representatives that there was no way they would have kept him as speaker."
Mitt Romney, Press Release - John McCain: I Saw Earmarks Explode Under Gingrich's Leadership Online by Gerhard Peters and John T. Woolley, The American Presidency Project https://www.presidency.ucsb.edu/node/299740