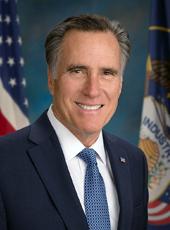 Press Release - Jacksonville Leaders Endorse Governor Mitt Romney
FOR IMMEDIATE RELEASE

CONTACT: Kevin Madden (857) 288-6390
Boston, MA – Governor Mitt Romney today announced that three Jacksonville leaders have endorsed his candidacy for President of the United States, including State Representative Dick Kravitz and Jacksonville City Councilmen Lake Ray and Art Shad. All three will serve on Governor Romney's Duval County Steering Committee.
"I'm honored by the tremendous support our organization continues to receive in Florida," said Governor Romney. "Representative Kravitz and Councilmen Ray and Shad are all accomplished and respected leaders in Jacksonville. I appreciate their counsel and their commitment to finding innovative solutions to the new generation of challenges America faces."
These Jacksonville leaders join two other fellow prominent Northeast Floridians, former Speaker of the House John Thrasher and State Representative Jennifer Carroll, on the Romney team. Both are members of Governor Romney's Florida Steering Committee.
"I respect Governor Romney's unwavering, strong and principled conservative values, values that are appealing to Floridians across the state who believe we must hold the line on federal spending, keep taxes low, strengthen our military and protect traditional family values," said Representative Jennifer Carroll. "I am proud to join fellow Jacksonville leaders in supporting Governor Romney's candidacy and the strong, new leadership he will bring to Washington."
Background On Jacksonville Leaders:
State Representative Dick Kravitz Has Represented Parts Of Duval, Clay And St. Johns Counties Since 2000. He currently serves as Vice-Chair of the Economic Expansion and Infrastructure Council. As a former Chair of the House Criminal Justice Council, Kravitz has sponsored many bills to strengthen victims' rights in the state, especially for children. Prior to his election to the House, he was a member of the Jacksonville City Council from 1987-1999 and served as the President in 1995. Kravitz is a former Chairman of the Northeast Florida Regional Planning Council and the Duval County Tourist Development Council. Additionally, he serves on the Executive Committee of the Duval County Republican Party. Kravitz is currently an insurance agent and business consultant.
City Councilman Lake Ray Has Been The City Councilman For District 1 Since 1999. He is a native of Jacksonville and a graduate of the University in Florida. Ray is an engineer with Halcrow HPA. His community involvement includes the Parks and Recreation Board, Exchange Club, Greater Arlington Civic Council, Florida Engineering Society and the Boy Scouts. His focus as a city council member has been on combating crime, restoring decency and improving transportation, schools and the environment for the citizens of Jacksonville.
City Councilman Art Shad Was Elected To The Jacksonville City Council In July Of 2003. In recognition of his service, he received the 2004-2005 Charles D. Webb Award, the City Council's most prestigious internal honor. Shad is a native of Jacksonville and veteran of the United States Marine Corps. Shad served in an elite reconnaissance unit and was decorated for service in Operation Desert Storm, receiving a Combat Promotion to Sergeant in Kuwait in 1991. Shad received his Bachelor's Degree from the University of North Florida. Currently, Shad is a Certified Financial Planner and First Vice President-Investments for Wachovia Securities, helping more than 400 families in Jacksonville meet their financial goals.

Mitt Romney, Press Release - Jacksonville Leaders Endorse Governor Mitt Romney Online by Gerhard Peters and John T. Woolley, The American Presidency Project https://www.presidency.ucsb.edu/node/297098