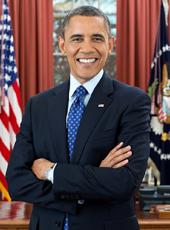 Press Release - Iowa Women for Obama Announce Leaders in 50 Iowa Counties
Des Moines, IA -- Today, the Obama for America Campaign announced Women for Obama County Leaders in 50 Iowa counties. Senator Obama's commitment to changing the conventional thinking in Washington, D.C. has galvanized women across Iowa and inspired them to act.
To commemorate Women's Equality Day, the anniversary of the ratification of the 19th Amendment, Women for Obama will come together for more than 30 organizing parties across Iowa to reach out to other women and discuss why they believe Senator Obama is the best candidate to build consensus and make progress on vital issues important to women.
"The kind of real change we need to transform our country must happen from the bottom-up, not the top-down," Senator Barack Obama said. "That's why I'm honored to have the support of these women across Iowa who have made the commitment to join me as we work together to change the way we do politics in Washington, D.C. and change our country."
Each Women for Obama party will have an organizing element to build on Senator Obama's grassroots movement for change. Following a conference call with actress Alfre Woodard, women will gather to make phone calls, knock on doors, and write postcards to their friends and neighbors discussing Senator Obama's vision for changing the politics as usual in Washington, D.C.
Throughout his career, Senator Obama has fought to ensure that every American has equal rights and opportunities, regardless of gender. For a fact sheet on Senator Obama's commitment to women and the vital issues women face, click here.
Below is a list of our 82 women from 50 Iowa counties who are playing a leading role in organizing Women for Obama activities and outreach in their home county:
| | | |
| --- | --- | --- |
| County | First name | Last name |
| Black Hawk | Elaine | Pfalzgraf |
| Black Hawk | Rachel | Braunigan |
| Black Hawk | Kelli | Masters |
| Black Hawk | Victoria | Newell |
| Black Hawk | Betsy | Zan |
| Black Hawk | Sharon | Anway |
| Black Hawk | Carole | Fishback |
| Black Hawk | Kristi | Marchesani |
| Boone | Dorothia | Rohner |
| Bremer | Stephanie | Schwinn |
| Carroll | Ann | Wilson |
| Cedar | Clara | Oleson |
| Cerro Gordo | Lisa | Manning |
| Clayton | Fran | Zichal |
| Clinton | Lindra | Bicksler |
| Dallas | Barb | Giller |
| Decatur | Andrea | MaGhuey |
| Delaware | Robin | Stone |
| Des Moines | Tanya | Moore |
| Dickinson | Christine (Tina) | Bauermeister |
| Dubuque | Joyce | Monahan |
| Dubuque | Kelly | Simpson |
| Dubuque | Katie | Determan |
| Fayette | Pat | Taylor |
| Floyd | Clara | Hinman |
| Fremont | Lorena | Courtney |
| Guthrie | Sheri | Heiland |
| Hamilton | Audrey | Burnett |
| Hardin | Dee | Dolan |
| Hardin | Judy | Smith |
| Howard | Laura | Hubka |
| Ida | Lenee | Sinnott |
| Iowa | Suzanne | Moffit |
| Jackson | Kathy | Geronzin |
| Jasper | Tracy | Doonan |
| Jefferson | Veronica | Butler |
| Jefferson | Marsha | Bell |
| Jefferspm | Gloria | Schwartz |
| Johnson | Amy | Correia |
| Jones | Cecelia | Parks |
| Kossuth | Susan | Bangert |
| Kossuth | Patricia | Bernau |
| Kossuth | Laura | Swalve |
| Lee | Grace | Harris |
| Lee | Cheryl | Liles |
| Lee | Virginia | Riddle |
| Lee | Lois | Eichacker |
| Lee | Teahnna | Eicher |
| Linn | Amy | Reasner |
| Linn | Muriel | Rogers |
| Lucas | Barb | Paulding Moody |
| Madison | Mary | Corkrean |
| Marshall | Karen | Lischer |
| Mills | Marty | Barker |
| Montgomery | Jennifer | Boeye |
| Muscatine | Bonnie | Adkins |
| Muscatine | Phyllis | Avesing |
| Palo Alto | Anne Marie | Nelson |
| Polk | Nancy | Bobo |
| Polk | Courtney | Work |
| Polk | Sophia | Douglas |
| Polk | Judy | Reha |
| Polk | Michelle | Wilson |
| Polk | Sheila | Manteaw |
| Polk | Jane | Robinette |
| Polk | Nedra | Sparland |
| Polk | Nadine | Hawbaker |
| Pottawattamie | Janet | Sutherland |
| Poweshiek | Bev | Rens |
| Scott | Karen | Fitzsimmons |
| Story | Tara M. | van Brederode |
| Tama | Sharon | Owens |
| Wapello | Vicki | Siegel |
| Warren | Peg | Mikulanec |
| Washington | Linda | Boston |
| Webster | Lois | Dencklau |
| Winneshiek | Pamela | Cook |
| Woodbury | Rachel | Robson |
| Woodbury | Cassie | Main |
| Woodbury | Wendy | Lego |
| Woodbury | Angi | Wittrock |
Barack Obama, Press Release - Iowa Women for Obama Announce Leaders in 50 Iowa Counties Online by Gerhard Peters and John T. Woolley, The American Presidency Project https://www.presidency.ucsb.edu/node/292299