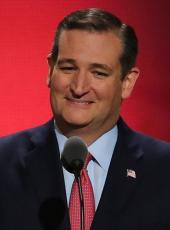 Press Release - ICYMI: CRUZ: This Tax Plan Would Produce 4.9 Million New Jobs
HOUSTON, Texas – Last night, Presidential candidate Ted Cruz spoke with Fox News' Sean Hannity regarding 2016 politics, the need to pass Kate's law, the threat of a nuclear Iran and Cruz's tax plan.
Below is an excerpt regarding Cruz's simple, flat tax plan. Full video may be viewed here.
Sean Hannity: You released your tax plan on the day of the last debate, I want to put up on the screen. You would abolish the IRS, 10 percent flat tax rate on personal income, eliminate all corporate taxes, 16 percent business flat tax, universal savings accounts, by the way end the death tax – which is double and triple taxation. Would that come in to balance in your view and how does it get into balance? And what would the percentage of growth need to be for it to be in balance?
Ted Cruz: So it absolutely comes into balance, I would encourage your views if you go to our website tedcruz.org, tedcruz.org we have the detailed numbers there. You can see that this tax plan, a simple flat tax would produce 4.9 million new jobs, would increase capital investment by 44 percent and every income group in America would see your after tax income grow by at least 14 percent. So if you're a single mom making $40,000 a year, it means your after tax income is an additional $5,600 a year. It is Reagan camp growth tax plan and it produces the most jobs of any Republican plan on the main debate stage.
Ted Cruz, Press Release - ICYMI: CRUZ: This Tax Plan Would Produce 4.9 Million New Jobs Online by Gerhard Peters and John T. Woolley, The American Presidency Project https://www.presidency.ucsb.edu/node/314543