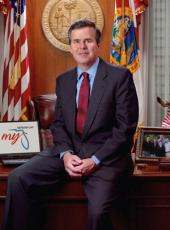 Press Release - Hillary Clinton is Wrong: Americans Want the Opportunity to Work
In America today, more than 6.5 million people are stuck in part-time jobs. That is 6.5 million people who want a full-time job, but can't find one in the anemic Obama economy. They are earning $30,000 less than those who are fully employed and they are falling behind.
In New Hampshire this week, I talked about these struggling Americans who deserve the opportunity to work, who understand the value of work and who want to achieve earned success for their families.
The truth is the Obama administration has created rules that have made it harder for people to see rising incomes and harder for businesses to create new jobs and hire more workers.
Hillary Clinton made it clear she disagrees with me. She thinks the economy is doing just fine. She thinks American workers are doing just fine. I'm not surprised. Hillary Clinton's economic agenda can be summarized easily: Whatever Obama is doing, let's double down on it.
Here is what I believe: We need to grow the economy and create more opportunities for Americans to get ahead. I refuse to accept that our economy has to sputter along at a tepid pace of 2-percent growth. The defeatist left may think this is the new normal. I believe this nation has the potential to grow much faster, provide far more opportunities, and see household incomes rise. I believe we can grow at 4 percent again and create 19 million new jobs for American workers. And I know that with your support, I can help America become a nation where everyone can prosper, everyone can participate and everyone has the right to rise.
Jeb Bush, Press Release - Hillary Clinton is Wrong: Americans Want the Opportunity to Work Online by Gerhard Peters and John T. Woolley, The American Presidency Project https://www.presidency.ucsb.edu/node/312720