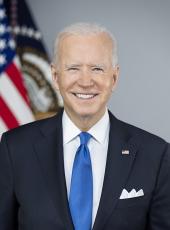 Press Release - HHS Announces Key Dates for the First Year of the Inflation Reduction Act's Medicare Drug Price Negotiation Program
In 2023, the Biden-Harris Administration will begin the negotiation process to lower drug prices for people with Medicare
Today, the U.S. Department of Health and Human Services (HHS) announced key dates for the first year of the Medicare Drug Price Negotiation Program under the Inflation Reduction Act, which will lower drug costs for millions of Americans. For the first time in history, because of the Inflation Reduction Act, Medicare will have the ability to negotiate prescription drug prices. That process begins in 2023, and the first negotiated prices will go into effect in 2026.
"Under President Biden's leadership, we will begin the process of negotiating lower prescription drug prices for millions of seniors and people with disabilities across the country," said HHS Secretary Xavier Becerra. "Thanks to the Inflation Reduction Act, we finally have the authority to get American families the lower prescription drug costs they deserve. Today we are releasing our plan for how we will implement Medicare drug price negotiation under this landmark law — and we will be transparent and aggressive in implementation every step of the way."
"CMS has an ambitious and important mandate to implement the Inflation Reduction Act's Medicare Drug Price Negotiation Program effectively and expeditiously," said Centers for Medicare & Medicaid Services (CMS) Administrator Chiquita Brooks-LaSure. "We cannot do this important work alone and will engage with the public early and often. We are proactively seeking feedback and insights from a broad range of interested parties throughout implementation of this historic law."
CMS also released a memo with more details on the implementation steps for the Medicare Drug Price Negotiation Program, laying out the opportunities for engagement and public feedback throughout the implementation process. The memo details multiple comment opportunities for members of the public, people with Medicare and consumer advocates, pharmaceutical manufacturers, Medicare Advantage and Part D plans, health care providers and pharmacies, and other interested parties.
For decades, Americans have spent more on prescription drugs than people in other countries – paying two to three times more for the same drugs. The Biden-Harris Administration has made lowering high prescription drug costs in America a key priority, and the Inflation Reduction Act makes changes to Medicare so that millions of people with Medicare will spend less on their prescriptions. For the first time ever, the HHS Secretary will be able to negotiate directly with drug manufacturers for prices of prescription drugs on behalf of Medicare, starting with a selection of 10 high-cost Medicare Part D drugs.
Key dates for implementation include:
By September 1, 2023, CMS will publish the first 10 Medicare Part D drugs selected for the Medicare Drug Price Negotiation Program.
The negotiated maximum fair prices for these drugs will be announced by September 1, 2024 and prices will be in effect starting January 1, 2026.
In future years, CMS will select for negotiation 15 more Part D drugs for 2027, 15 more Part B or Part D drugs for 2028, and 20 more Part B or Part D drugs for each year after that, as outlined in the Inflation Reduction Act.
For a full timeline of the Drug Price Negotiation Program implementation process, please visit https://www.cms.gov/files/document/drug-price-negotiation-timeline-2026.pdf.
"Public feedback is critical to our ability to successfully implement this law and ensure access to innovative, affordable therapies and treatments," said Dr. Meena Seshamani, M.D., Ph.D., CMS Deputy Administrator and Director of the Center for Medicare. "Through this detailed timeline, we offer stakeholders the predictability they need to contribute to our implementation efforts. We want the public to know when and how they can make their voices heard on forthcoming policies."
The Biden-Harris Administration has made expanding access to health insurance and lowering health care costs for America's families a top priority. Through the Inflation Reduction Act — one of the most consequential health care laws since the Affordable Care Act was signed into law — President Biden is delivering on his promise to lower prescription drug costs, make health insurance more affordable, and make the economy work for working families.
Major provisions of the Inflation Reduction Act already in effect:
FREE VACCINES: Recommended preventive vaccines are free of charge for people with Medicare prescription drug coverage as of January 1, 2023.

Most notably, these vaccines include shingles and Tdap. This will provide significant savings for people enrolled in Medicare prescription drug plans, as the shingles vaccine alone can cost up to a few hundred dollars.

INSULIN CAP: Cost-sharing for a month's supply of each covered insulin is capped at $35 and there is no deductible for these products for people with Medicare prescription drug coverage as of January 1, 2023.

More than a million Medicare beneficiaries with diabetes will benefit from this $35 cost-sharing cap per month's supply of each covered insulin. Currently, nearly a quarter of Medicare beneficiaries taking insulin spend more than $70 a month on insulin.
A variety of Medicare prescription drug plans cover insulin. Help is available for people with Medicare who take insulin, and we encourage them to call 1-800-MEDICARE if they need assistance in exploring options to find the plan that works best for them.

REBATES REQUIRED FROM DRUG MANUFACTURERS' INCREASING PRICES FASTER THAN INFLATION: Manufacturers will need to pay rebates to Medicare if they increase their prices for certain drugs at a rate that exceeds the rate of inflation. The first rebate period began October 1, 2022 in Part D and January 1, 2023 in Part B.

For decades, Americans have paid higher prices for prescription drugs than people in other countries. U.S. prescription drug prices are more than double (2.56 times as high) those in other high-income countries. The Biden-Harris Administration has made lowering high prescription drug costs in America a key priority.
If the Inflation Reduction Act had been in place from July 2021 to July 2022, more than 1,200 prescription drugs potentially would have been subject to the new provision requiring drug manufacturers to pay rebates to Medicare if they enact price increases that exceed inflation. Price increases on those drugs in the month the price change took effect averaged more than 30%.

ACA SUBSIDIES: During Marketplace Open Enrollment this year, more people will qualify for help purchasing affordable high-quality health coverage.

This is thanks to the historic Inflation Reduction Act, which extended enhanced subsidies that enabled 13 million Americans to save an average of $800 on their health insurance last year and allows four out of five Healthcare.gov enrollees to find a plan for $10 or less after subsidies.
With the continued record affordability due to Inflation Reduction Act subsidies, enrollment in coverage for 2023 continues to outpace previous years, with nearly 15.9 million people selecting a health plan nationwide since November 1, 2022, with time remaining before the January 15 enrollment deadline. About 3.1 million new consumers have signed up for health insurance so far, or a 25% increase in new consumers, from this time last year.

BIOSIMILARS: On October 1, 2022, CMS implemented the Medicare Part B payment changes, for certain qualifying biosimilars, to temporarily increase payment to providers who administer these products, in order to encourage price competition and the use of biosimilars and their reference biological products. A biosimilar is a biological product that is highly similar to and has no clinically meaningful differences from an existing FDA-approved reference biological product. Many biosimilars are life-saving medicines that treat conditions such as diabetes, cancer, and immune disorders. The goal of this provision is to increase access to biosimilars, as well as to encourage competition between biosimilars and reference biological products, which may, over time, lower drug costs and lead to savings for beneficiaries and Medicare.

10/3: HHS Secretary Xavier Becerra, CMS Administrator Chiquita Brooks-LaSure Remark on Implementation of Inflation Reduction Act Provision Addressing Medicare Payments for Biosimilars
Joseph R. Biden, Press Release - HHS Announces Key Dates for the First Year of the Inflation Reduction Act's Medicare Drug Price Negotiation Program Online by Gerhard Peters and John T. Woolley, The American Presidency Project https://www.presidency.ucsb.edu/node/359331