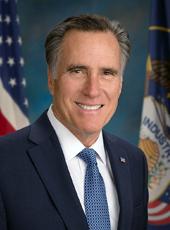 Press Release - Governor Romney Announces First Women's Leadership Team in South Carolina
FOR IMMEDIATE RELEASE

CONTACT: Kevin Madden (857) 288 - 6390
Governor Mitt Romney today announced the South Carolina Women's Leadership Team. This is the first Women's Leadership Team to be named in any state since Governor Romney announced his candidacy. The South Carolina Women's Leadership Team will be instrumental in organizing grassroots supporters, as well as communicating Governor Romney's positions and ideas on issues that are important to women across the country.
"I am honored to announce the South Carolina Women's Leadership Team," Governor Romney said. "Their leadership will help advance the already impressive organization we have built in South Carolina. Ann and I are privileged to have the support of these extraordinary leaders and excited to have them on our team."
Governor Romney's South Carolina Women's Leadership Team:
Debbie DeMint. Debbie DeMint, childhood sweetheart of Senator Jim DeMint and devoted mother of four, is a native of Greenville, South Carolina. Having recently earned a master's degree in counseling from Clemson University, she is now working to become a licensed professional counselor. Debbie and Senator DeMint are also currently enjoying life as proud first-time grandparents.
Former South Carolina First Lady Ann Edwards. Ann Edwards, wife of Governor Jim Edwards, served South Carolina as First Lady from 1975 to 1979. The Ann Darlington Edwards Endowed Chair in Nursing was named in honor of Mrs. Edwards, a retired nurse, for her contributions to both nursing and the state. She also belongs to the South Carolina Federation of Republican Women. Governor and Mrs. Edwards remain active in public life and currently live in Charleston, South Carolina.
National Committeewoman Cindy Costa. Cindy Costa has served as the National Committeewoman for the South Carolina Republican Party since first elected in 1996. Mrs. Costa is a business manager in Charleston and the Chairman of the South Carolina Winning Women Excellence in Public Service Series. She is married with four children and has two grandchildren.
State Representative Nikki Haley. State Representative Nikki Haley represents Lexington County in the South Carolina House of Representatives. She served as the President of the freshman caucus from 2005 to 2006 and currently serves as the South Carolina House Republican Whip. Representative Haley is also an accountant and business owner. She resides in Lexington with her husband and 2 children.
Mitt Romney, Press Release - Governor Romney Announces First Women's Leadership Team in South Carolina Online by Gerhard Peters and John T. Woolley, The American Presidency Project https://www.presidency.ucsb.edu/node/296212