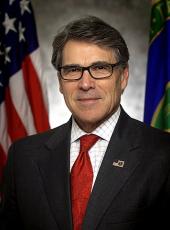 Press Release - Governor Rick Perry Pushes Back Against Steny Hoyer
Gov. Rick Perry appeared on the Sean Hannity radio show this afternoon and responded to House Minority Whip Steny Hoyer, who earlier today accused Gov. Perry of "pandering to the tea party."
Gov. Perry said, "I guarantee you I got their attention today when I talked about reforming the legislative branch of government by making it a part-time citizen Congress. When people like Steny Hoyer come out there and go, 'Is this guy being serious?' Yeah, you better believe it Steny. Americans are serious. They're serious about the spending that's going on. They're serious about insider trading that it's obvious Congressional men and women are involved with – and things that if a private citizen did they'd send you to the penitentiary."
Gov. Perry continued, "It's not a surprise to me when I laid out this fundamental reform that I talk about and ask the American people to consider a part-time citizen Congress, that career politicians like Steny Hoyer don't like my plan to overhaul Washington. They're making a great living up there. The Washington metropolitan area is the most affluent in this country because you have all the inside trading and frankly the corruption and the contracting that's going on. … Yeah, Washington and the Washington metropolitan area is doing really well, at our expense I might add."
Rick Perry, Press Release - Governor Rick Perry Pushes Back Against Steny Hoyer Online by Gerhard Peters and John T. Woolley, The American Presidency Project https://www.presidency.ucsb.edu/node/298208