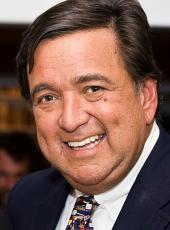 Press Release - Governor Richardson Signs Landmark Public Campaign Financing Bill; Makes State Second in Nation to Provide Public Financing for Statewide Judicial Elections
Governor Bill Richardson today signed a key part of his ethics reform agenda. House Bill 6, Public Financing of Statewide Campaigns, will enable judicial candidates to receive public funding to run for statewide Court of Appeals and Supreme Court races. Under the legislation, judicial candidates can voluntarily receive public financing or raise campaign funds traditionally.
"With the signing of this bill, New Mexico becomes one of only two states in the country to have public financing for judicial races and fulfills a key recommendation of my Ethics Reform Task Force," said Governor Bill Richardson. "Public financing helps assure that Court of Appeals and Supreme Court judges can run for office without the pressures of partisan campaigning or fundraising, and complements other measures passed this session such as limits on gifts and higher standards of conduct for government officials."
"I was proud to be the prime sponsor of the legislation for the public financing of campaigns for the Public Regulation Commission which has proven to be an effective mechanism for New Mexico," stated Speaker Lujan. "Once again, I was highly pleased to sponsor this legislation providing public financing for judicial appellate court races and I believe it will move New Mexico forward in laying the groundwork for public financing of other races and further ethics reform."
The Governor vetoed an amended section that would have made any judicial public financing contingent on the elimination of the nonpartisan judicial retention elections through a constitutional amendment. Such fundamental change to the judicial process was not germane to the call of the Special Session, nor to the original bill, and created internal conflicts within the bill.
"I am very pleased that Governor Richardson line-item vetoed the unhelpful Senate amendment and returned the bill to its original form," stated Matt Brix, former Executive Director of Common Cause and Ethics Reform Task Force member.  "This is a significant step forward in reforming the way we finance campaigns in New Mexico, and it puts New Mexico among the leading states addressing campaign finance reform."
The Governor has reestablished the Ethics Reform Task Force to evaluate the options for ethics and campaign finance reform. The task force will review the results of the past regular and special legislative sessions, and recommend a timeframe for convening another special session.
This legislation was supported by Common Cause, the Association of Commerce and Industry, the League of Women Voters and AARP.
Today, Governor Richardson also signed House Bill 1 the Feed Bill, covering costs incurred by the special session.
Bill Richardson, Press Release - Governor Richardson Signs Landmark Public Campaign Financing Bill; Makes State Second in Nation to Provide Public Financing for Statewide Judicial Elections Online by Gerhard Peters and John T. Woolley, The American Presidency Project https://www.presidency.ucsb.edu/node/294763