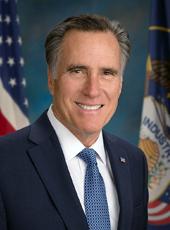 Press Release - Governor Mitt Romney's Video Channels Exceed 1.5 Million Viewings
FOR IMMEDIATE RELEASE

CONTACT: Kevin Madden (857) 288-6400
Boston, MA – Governor Mitt Romney announced today that his innovative Internet video channels have topped 1.5 million total viewings after just 15 weeks in operation and continue to break new ground by dynamically streaming his message of change in Washington to Americans across the country.
Mitt TV now offers more than 100 different video clips in eight channels, including a documentary about Governor Romney's accomplishments, remarks on major issues, news and interview clips, full-length speeches, Congressional endorsements, and questions and answers from his "Ask Mitt Anything" events.
"A major part of our effort is to make sure we're getting our message across to people who get their information in new and up-to-date ways," said Kevin Madden, Romney press secretary. "Internet video is certainly a very powerful and interactive new medium."
Mitt TV, the innovative Internet TV channel which is incorporated into the www.MittRomney.com web site, has accounted for a majority of the totals views with over 801,000 videos watched. Governor Romney's YouTube channel, available at www.youtube.com/mittromney, has garnered over 705,000 video views – including the Governor's YouChoose Spotlight video, which is the most popular video produced by any 2008 presidential campaign to date.
"We program Mitt TV much like the campaign's own television network," observes Madden. "Most of Mitt TV's content is original, and cannot be viewed anywhere else. Mitt TV offers voters a unique opportunity to spend as much time as they want with Governor Romney, hearing his views direct and unfiltered."
MittRomney.com On Debate Night:
For the first Republican presidential primary debate on May 3rd in California, MittRomney.com will feature a section exclusively for updates from Simi Valley. Make sure to check out this section of the web site on May 3rd for press releases, photos and video clips.
Fast Facts About Governor Mitt Romney's Video Channels:
- Of the 106 Mitt TV videos, the first chapter of the "Mitt Romney Story" documentary has the most views with 128,790.
- Of the 92 videos on Governor Romney's YouTube channel, "What Do You Believe is America's Single Greatest Challenge?" was the most viewed with 433,132.
- With 1,740 subscribers to his YouTube channel, Governor Romney has substantially more subscribers than any other 2008 Republican candidate.
- Governor Romney's YouTube channel has 60 videos with over 1,000 views apiece, more than triple that of the nearest 2008 Republican candidate. Ninety-six videos on Mitt TV have over 1,000 views apiece.

Mitt Romney, Press Release - Governor Mitt Romney's Video Channels Exceed 1.5 Million Viewings Online by Gerhard Peters and John T. Woolley, The American Presidency Project https://www.presidency.ucsb.edu/node/296145