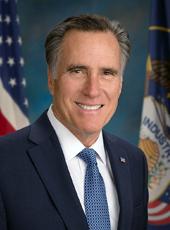 Press Release - Governor Mitt Romney Names Florida Statewide Finance Committee
FOR IMMEDIATE RELEASE
CONTACT: Kevin Madden (857) 288-6390



Boston, MA – Today, Governor Mitt Romney announced that 77 men and women will be joining the Romney for President Florida Statewide Finance Committee. Serving on the Finance Committee are Romney for President National Finance Co-Chairs Boca Raton developer Mark Guzzetta and former Ambassador Mel Sembler of St. Petersburg.
"We have put together an extremely strong finance team that will help build the resources we need to campaign in the Sunshine State and across the nation, and this is just the beginning," said Governor Romney. "Each one of these men and women bring extensive experience to our efforts having worked in business and on numerous campaigns for many different candidates. I thank them for their service and look forward to working with them to provide the strong, new leadership Washington needs."
Members Of The Florida Statewide Finance Committee:
- Jorge L. Arrizurietta, Akerman Senterfitt, Miami – Chair International Policy Group, Akerman Senterfitt, Coral Gables

- William W. Bain, Founder of Bain & Co., and Co-Founder of Bain Capital, Boston & Naples

- Speaker Allan Bense, GAC Contractors, Panama City

- Ward Blakely, Jacksonville

- Ambassador J. Richard Blankenship, Global Investment Advisors, LLC, Jacksonville

- William O. Brisben, Jupiter Island

- Hoe Brown, Tampa

- M. Anthony Burns, Chairman Emeritus, Ryder System, Miami

- Al Cardenas, Tew Cardenas, Miami

- Dr. Raymond F. Caron, Orlando

- Gary Chartrand, Acosta, Jacksonville

- Herb Collins, Boston & Palm Beach

- J.D. Collins, Jacksonville

- Rod Davies, Stuart

- Henry Dean, Henry Dean & Associates, St. Augustine

- Don DeFosset, Tampa

- Dr. A.K. Desai, St. Petersburg

- J. Thomas Dodson, Ponte Vedra Beach

- Ferdinand and June Duda, Oviedo

- Chris Dudley, Southern Strategy Group, Tallahassee

- Ann Duncan, Vertical Integration, Clearwater

- Earl Durden, Rail Management Corporation, Panama City

- Llwyd Ecclestone, Jr., Palm Beach

- Kenneth Endelson, Kenco Communities, Inc., Boca Raton

- Art Falcone, The Falcone Group, Inc., Boca Raton

- Thomas M. Ferguson, Palm Beach

- Blair M. Fonda, Madison Development Group, Jacksonville

- Michael & Daryl Garfield, Global Medical Research LLC, Winter Park

- Honorable Dudley Goodlette, Coleman & Johnson, P.A./Southern Strategy Group, Naples

- David Graham, Intuition Development Holdings, Jacksonville

- David Griffin, Griffin Consulting, Tallahassee

- Mark Guzzetta, Gemstone Development Corporation, Boca Raton

- Michael & Mallory Harrell, Foley & Lardner, Tallahassee

- William Harrison, Jr., Panama City

- L. Charles Hilton, Jr., Panama City

- Mori Hosseini, ICI Homes, Inc., Daytona Beach

- Rustin Howard, Pensacola

- Lt. Governor Toni Jennings, Orlando

- Jerry & Darlene Jordan, Palm Beach

- Frederick W. Leonhardt, Gray Robinson Law Firm, Orlando

- Ometrius Deon Long, Ometrius D. Long & Associates, P.A., Winter Park

- James MacDougald, St. Petersburg

- Randall McElheney, Panama City

- Stephen J. Mitchell, Squire Sanders & Dempsey, Tampa

- Mitchell R. Montgomery, Montgomery Land Company, Jacksonville

- H. Gary & Renee' Morse, The Villages

- Bill Mullen, Palm Beach

- Lee Munder, Palm Beach

- Duane Ottenstroer, Jacksonville

- Herbert Hill Peyton, Gate Petroleum, Jacksonville

- Sergio Pino, Century Home Builders, Miami

- Honorable Van B. Poole, Dutko, Poole, McKinley, Tallahassee

- John Rakolta, Jr., Walbridge Aldinger Company, Detroit & Palm Beach

- David Rancourt, Southern Strategy Group, Tallahassee

- Jim Rathbun, Rathbun & Associates, Tallahassee

- Marc Roberts, Marc Roberts Companies, Boca Raton

- Pat Roberts, Tallahassee

- Wayne Rosen, Shores Development, Coral Gables

- Rudy Rowe III, Southland Contracting, Tallahassee

- Honorable R.Z. "Sandy" Safley, Tallahassee

- Brent Sembler, The Sembler Company, St. Petersburg

- Ambassador Mel Sembler, The Sembler Company, St. Petersburg

- James M. Seneff, Jr. CNL, Orlando

- Brian Shortsleeve, H.I.G. Capital LLC, Boston and Miami

- Vernon Smith, Ft. Pierce

- James "Jim" Stelling, Stelling Properties, LLC, Seminole County

- Stanley Tate, Tate Enterprises, Inc., North Miami

- Speaker John Thrasher, Southern Strategy Group, Jacksonville

- Ray Velazquez, Terramark Worldwide, Miami

- Dr. R. Vijay, Tampa

- Ken Wright, Shutts and Bowen, Orlando

- Jordan Zimmerman, Zimmerman Advertising, Boca Raton
Mitt Romney, Press Release - Governor Mitt Romney Names Florida Statewide Finance Committee Online by Gerhard Peters and John T. Woolley, The American Presidency Project https://www.presidency.ucsb.edu/node/296185