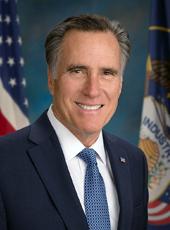 Press Release - Governor Mitt Romney Announces Latin American Policy Advisory Group
FOR IMMEDIATE RELEASE

CONTACT: Kevin Madden (857) 288-6390
Boston, MA – Today, Governor Mitt Romney announced the members of his Latin American Policy Advisory Group. Governor Romney will meet with them today to discuss issues vital to America's relations with Latin America.
"As we begin to craft an agenda for America's relations with our neighbors in the Western Hemisphere, I am gratified to have the counsel and guidance of this group. Each member has decades of experience working in Latin America, the Foreign Service and business. Together, they have been involved at every step of the policy-making process – from oversight in Washington to representing their country in foreign capitals," said Governor Romney.
Ahead of today's meeting, Al Cardenas said, "Governor Romney rightly believes that the best ally of peace in the world is a strong America. He sees the new generation of challenges confronting our nation from abroad, and he is ready to lead our country. I am proud to be among this distinguished group working with Governor Romney."
Members Of Governor Romney's Latin American Policy Advisory Group:
Alberto R. Cardenas: Lawyer, International Business Consultant And Adviser To Successive Republican Administrations. He served President Reagan as head of his Commerce Department transition team; chair of the Commission on Small and Minority Business Affairs in 1982; and Special Ambassador to St. Kitts and Nevis in 1983. President George H. W. Bush appointed Cardenas to the Trade Policy Commission and the Federal National Mortgage Association's Board of Directors (1985 to 1990). Cardenas sits as a national board member of the American Conservative Union. He is a regular opinion editorial columnist for El Diario, the largest circulating Spanish-speaking newspaper in the country, and is a frequent commentator in the national media. He holds a law degree from Seton Hall University (J.D., 1974) and was born in Havana, Cuba in 1948.
Ambassador Roger Noriega: Former Assistant Secretary Of State For Western Hemisphere Affairs And Former U.S. Ambassador To The Organization Of American States. From July 1997 to August 2001, he was a member of the Senate Foreign Relations Committee staff of Chairman Jesse A. Helms (R-NC) and from July 1994 to July 1997, he served on the House International Relations Committee staff of Chairman Benjamin A. Gilman (R-NY). Noriega is currently a Director of Tew Cardenas, LLP, and a visiting fellow at the American Enterprise Institute, focusing on Latin America. He is a native of Kansas and graduated from Washburn University.
Congressman Cass Ballenger: Retired U.S. Representative (R-NC) And Former Chairman Of The House International Relations Subcommittee On The Western Hemisphere. Congressman Ballenger worked to bring fiscal responsibility to the federal government, eliminate the excessive taxation of American families, and reduce regulations which place an unnecessary burden on our families and businesses. He is the founder and Chairman of the Board of Plastic Packaging, Inc., in Hickory, NC, which he began in 1957. Before being elected to Congress, Ballenger served in the North Carolina House of Representatives and Senate. He also has a long and distinguished record of community service, including as founding member of the Ballenger Foundations which equip schools and hospitals with critical supplies throughout Africa, Latin America and the Caribbean.
Ambassador Jose S. Sorzano: Former U.S. Deputy Representative At The United Nations And Senior Latin America Policy Staffer To President Ronald Reagan. He is chairman of The Austin Group, Inc., an international corporate consulting firm, and since 1989, a former director of Ultra Scan Corp., a privately held biometric company. Sorzano was Special Assistant to President Reagan for National Security Affairs from 1987 to 1988; Associate Professor of Government at Georgetown University, from 1969 to 1987; and U.S. Deputy Representative to the United Nations from 1983 to 1985. In the 1970's, he was director of the Peace Corps program in Colombia. He graduated from Georgetown University's School of Foreign Service (B.S.F.S., 1965; Ph. D., 1972). He is married, has two children, and resides in Arlington, VA. He was born in Havana, Cuba in 1940.
Robert Charles: Former Assistant Secretary Of State For International Narcotics And Law Enforcement Affairs; House Subcommittee Staff Of Rep. J. Dennis Hastert; And Staff To The Speaker's Task Force On A Drug Free America. At the State Department, Charles managed U.S. anti-drug and law enforcement programs globally, including Colombia, Iraq and Afghanistan. He played a central role in anti-drug aid programs preceding Plan Colombia. In 1999, he founded The Charles Group, LLC upon leaving service as Staff Director and Chief Counsel for the House National Security, International Affairs, and Criminal Justice Subcommittee (1995-1999). In the first Bush administration, Charles served in the White House as Deputy Associate Director, Office of Domestic Policy. He authored Narcotics and Terrorism, a 2004 volume explaining national security and homeland security implications inherent in the worldwide illicit drug trade. He is also a Navy Reservist who served on active duty at the Pentagon immediately following the September 11th attacks. Charles received his J.D. from Columbia Law School in New York, M.A. in Politics, Philosophy and Economics from Oxford University in England, and A.B. from Dartmouth College in New Hampshire.
Ambassador V. Manuel Rocha: Former U.S. Ambassador To Bolivia And Career Foreign Service Officer. He also served as Charge d'Affaires at the U.S. Embassy in Buenos Aires (1997-2000); Deputy Principal Officer of the U.S. Interests Section Havana, Cuba; Director for Inter-American Affairs at the National Security Council in Washington, DC; Deputy Chief of Mission for the U.S. Embassy in the Dominican Republic; Deputy Political Counselor for the U.S. Embassy Mexico; and other positions in Honduras and Italy. Ambassador Rocha graduated cum laude from Yale University in 1973, received his Master's Degree in Public Administration from Harvard University in 1976, and a Master's Degree in International Relations from Georgetown University in 1978.
Dr. Mark Falcoff: Former Professional Staff Member Of The Senate Foreign Relations Committee; Senior Consultant To The 1983 Kissinger Commission On Central America; And Resident Scholar Emeritus Of The American Enterprise Institute. He served on the faculty of the Universities of Illinois, Oregon, and California at Los Angeles, and earned a Ph.D. and M.A. in political science at Princeton University and B.A. from the University of Missouri.
Ted Brennan: Congressional Staff For 12 Years, Specializing In Western Hemisphere And Anti-Drug Policy. Since 1994, Brennan served on the staff of U.S. Representatives Cass Ballenger (R-NC) and Henry J. Hyde (R-IL). He was a senior staff member of the House International Relations Subcommittee on the Western Hemisphere and Staff Director of the Senate International Narcotics Control Caucus. During his tenure, Brennan advised Congressional leaders on all aspects of U.S. interests in the Western Hemisphere, helped develop and oversee U.S. foreign assistance to Latin America through the U.S. Agency for International Development and other agencies, and played a critical role in planning and implementing U.S. counter-narcotics and counter-terrorism strategies. He also led successful Congressional efforts to provide reliable aid to Colombia, worked to resolve trade disputes with Peru and Ecuador, and helped develop the proposed social investment fund for the Americas. He received a Bachelor of Arts Degree in Government and International Relations from The University of Notre Dame.
Dr. Larry Storrs: 30-Year Latin America Expert At The Library of Congress' Congressional Research Service (CRS). At present, he is writing a book on "Congress' Major Role in United States-Mexico Relations, 1986-2006." While at CRS, his work focused on U.S. policy toward Mexico, Brazil, and Central America. Among his most recent CRS reports, he authored a report on Mexico-U.S. Relations: Issues for the 109th Congress, coauthored another report on Border Security and the Southwest Border, and he coordinated a report on the United States-Dominican Republic-Central America Free Trade Agreement (CAFTA). He earned a B.A. in Political Science and History from Brigham Young University, a Ph.D. in Government from Cornell University, and has taught at Vassar College, George Washington University, and American University.
Mitt Romney, Press Release - Governor Mitt Romney Announces Latin American Policy Advisory Group Online by Gerhard Peters and John T. Woolley, The American Presidency Project https://www.presidency.ucsb.edu/node/297181