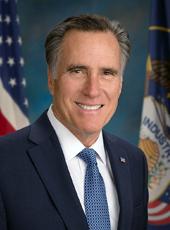 Press Release - Governor Mitt Romney Announces Georgia Leadership Team
FOR IMMEDIATE RELEASE

CONTACT: Kevin Madden (857) 288-6390
Boston, MA – Today, Governor Mitt Romney announced that several prominent Republican leaders will be joining the Romney for President Georgia Leadership Team.
Serving on Governor Romney's statewide team will be House Speaker Pro Tempore Mark Burkhalter, Congressman John Linder, Congressman Phil Gingrey, Congressman Tom Price, Eric J. Tanenblatt, Cobb County Commissioner Sam Olens, Oscar N. Persons, Fred Cooper and Nancy Coverdell.
"I am gratified to have the support of such a solid group of Republicans," said Governor Romney. "They share my vision for building a new American dream based on fundamental conservative principles like smaller government and traditional values. This campaign is just getting underway, but already we have a strong base of support in Georgia."
With today's announcement, Speaker Pro Tempore Burkhalter said, "I'm proud to be part of the strong organization Governor Romney is building in Georgia. He is the right candidate to lead our country at this time in our nation's history."
Congressmen Linder, Gingrey and Price also serve on Governor Romney's Congressional Whip Team.
Background On Governor Romney's Leadership Team:
Georgia House Speaker Pro Tempore Mark Burkhalter: Representing the metro Atlanta suburb of North Fulton County, Representative Burkhalter is currently serving his eighth term in the Georgia House of Representatives and is the second highest ranking Republican. In 2003, Governor Sonny Perdue named him Administration Floor Leader in the House. Representative Burkhalter played a key role in gaining Republican control of the House in 2004. In 2007, he was unanimously elected by the Georgia House of Representative's to serve a second term as Speaker Pro Tempore. Representative Burkhalter serves as an ex-officio member on all House standing committees and as one of three House conferees on all state budgets.
Eric J. Tanenblatt: Tanenblatt served as Chief of Staff to Governor Sonny Perdue. He was state coordinator for the 2004 G-8 economic summit in Sea Island. He most recently was Finance Chairman for Governor Perdue's re-election campaign and has served as Finance Co-Chair for the Republican Governors Association since 2004. In 2000, he was State Chairman for President Bush's campaign in Georgia. In 1996, he held senior positions in the Dole and Gramm Presidential campaigns. He was a longtime adviser to the late U.S. Senator Paul Coverdell. His career also includes two years in President George H.W. Bush's Administration from 1989 to 1991.
Sam Olens: Olens is Chairman of the Cobb County Board of Commissioners. He previously served as Cobb County District 3 Commissioner from 1999 through June 2002. In December 2004, Olens was elected Chairman of the Atlanta Regional Commission. He also serves as Vice-Chair of the Metropolitan North Georgia Water Planning District and sits on the Board of Directors for the Livable Communities Coalition. Olens was appointed by Governor Sonny Perdue to represent the 6th Congressional District on Georgia's Department of Community Affairs Board in August 2003. He sits on the boards of numerous community and state service organizations.
Oscar N. Persons: Persons was General Counsel to the Georgia Republican Party from 1971 to 1993. A member of the State Election Board of Georgia from 1976 to 1995, he chaired the late U.S. Senator Paul Coverdell's 1992 election campaign. In 1988 and 1996, he chaired Bob Dole's presidential campaigns in Georgia. He also chaired Georgia's 1997 Electoral College and is a member of the President's Advisory Committee on the Arts.
Fred Cooper: Cooper has a long history building the Georgia Republican Party. In the early 1980's, he served as Chairman of the Georgia Republican Party. In 1988 and 1992, Cooper was the State Chairman for President George H.W. Bush's campaigns. He was a close adviser to the late U.S. Senator Paul Coverdell and was the General Chairman for President George W. Bush's Georgia campaign in 2000. He was a co-chair of Governor Sonny Perdue's transition team and served as Chairman of the Host Committee for the 2004 G8 Summit in Sea Island.
Nancy Coverdell: Coverdell is the wife of the late U.S. Senator Paul Coverdell. She has been an active member of the Fulton County Republican Party for over 25 years, and is now a member of the Glynn County Republican Party. In 2002, she played a leading role in the election of Saxby Chambliss to the U.S. Senate.
Mitt Romney, Press Release - Governor Mitt Romney Announces Georgia Leadership Team Online by Gerhard Peters and John T. Woolley, The American Presidency Project https://www.presidency.ucsb.edu/node/296292