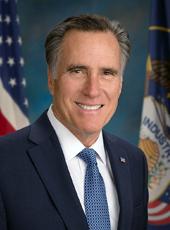 Press Release - Governor Mitt Romney Announces Florida County Chairs
FOR IMMEDIATE RELEASE

CONTACT: Kevin Madden (857) 288-6390
Boston, MA - Today, Governor Mitt Romney announced the campaign's first group of Florida County Chairs. These 59 individuals will lead the campaign's efforts in nearly half of Florida's 67 counties. They will build and expand Governor Romney's grassroots infrastructure across the state, helping to share his vision for America's future with more Floridians.
"We have a strong and growing organization in the Sunshine State, and I am honored to have the support and commitment of these Floridians," said Governor Romney. "This group of dedicated individuals will spearhead our local efforts to reach out to Florida voters as I continue to aggressively campaign in this important state."
These county leaders join a Florida organization that includes an accomplished Florida Steering Committee and a Florida Statewide Finance Team comprised of more than 80 business and community leaders from across the state. The Florida Steering Committee is led by former Lieutenant Governor Toni Jennings and chaired by former Speaker of the House Allan Bense, Agriculture and Consumer Services Commissioner Charles Bronson, former Chairman of the Florida Republican Party Al Cardenas, U.S. Congressman Tom Feeney and former Speaker of the House John Thrasher.
"As Governor Romney campaigns in Florida and across the nation, voters are learning why he is the best choice to lead our nation and the only candidate that can bring strong, new leadership to Washington," said former Lt. Governor Toni Jennings. "With our primary now moved up to January, this impressive team of county leaders will recruit new supporters and volunteers to help secure victory for Governor Romney in Florida."
Governor Romney's Florida Steering Committee is also co-chaired by St. Petersburg Mayor Rick Baker, State Representative Jennifer Carroll, former State Representative Dudley Goodlette, David Griffin, State Representative Anitere Flores, former Secretary of State Glenda Hood and former Republican Party of Florida Chairman Van Poole. Additionally, Congresswoman Ginny Brown-Waite serves as a member of Governor Romney's Congressional Whip Team.
Governor Romney's Florida County Chairs:
Bay:
- Bo Rivard

- Mike Duncan
Brevard:

- Palm Bay City Councilman Andy Anderson

- Dr. Matthew Collins
Broward:

- Former Broward County Property Appraiser Rocky Rodriguez

- Miramar City Commissioner Troy Samuels
Charlotte:
- James Wessels

- Ronald Johnson
Citrus:

- Deborah Ressler
Clay:
- Marge Hutton

- Gordon Jesperson
Collier:

- Walter Mihailovich

- Mark Fruehan
Duval:

- Jacksonville City Councilman Art Shad
Escambia:

- Father Jack Gray

- Lyn Hart
Gadsden:

- Former State Representative Bev Kilmer
Hernando:

- Hernando County Commissioner David Russell, Jr.

- Laurie Pizzo
Highlands:

- Highlands County Republican Executive Committee Vice-President Marvin Kahn

- Ted Poliac
Hillsborough:

- Bill "Hoe" Brown

- Anne Voss
Indian River:

- Indian River County Commission Chairman Gary Wheeler
Jackson:

- Seabron Fears

- Debbie Dennis
Lake:

- Former State Senator Dick Langley

- Dan Robuck
Lee:

- Shirley Gerstenberger

- James Green
Leon:

- David Bishop

- Mandy Clark

- Tom Rush
Manatee:

- Former State Representative Mark Flanagan
Marion:

- Marion County Tax Collector George Albright
Martin:

- Martin County Republican State Committeeman Robert Stilley

- Martin County Republican State Committeewoman Mary Lynn Magar
Miami-Dade:

- Theresa Ashkar

- Andreina Figueroa
Orange:

- Ken Wright

- Orange County Republican State Committeeman Jerry Braley
Palm Beach:

- Palm Beach County Republican State Committeeman Peter Feaman

- Palm Beach County Republican State Committeeman Fran Hancock
Pasco:

- Pasco County Commissioner Ann Hildebrand
Pinellas:

- St. Petersburg City Councilman Bill Foster

- Clearwater Mayor Frank Hibbard
Polk:

- Polk County Republican Executive Committee Chairman Eric Allen

- Fernando Valverde
Santa Rosa:

- W. Timothy Weekley

- Douglas Broxson
Sarasota:

- Jeff Gunderson

- Lorraine White

- Darren Dixon
Seminole:

- Seminole County Young Republicans President Jason Broduer

- Seminole County Republican Executive Committee Vice-Chairman Ariel Gaussart

- Seminole County Republican Executive Committee Chairman Jim Stelling
St. Johns:

- Young Republican National Federation Executive Director and St. Johns County State Republican Committeeman Jon Woodard
Sumter:

- Sumter County Republican Executive Committee Chairwoman Ellen Hoffman
Volusia

- Volusia County Republican Executive Committee Chairman Jim Coffield
Mitt Romney, Press Release - Governor Mitt Romney Announces Florida County Chairs Online by Gerhard Peters and John T. Woolley, The American Presidency Project https://www.presidency.ucsb.edu/node/296177