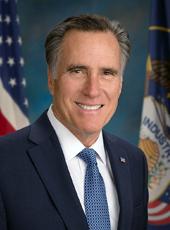 Press Release - Governor Mitt Romney Announces Additions To The Nevada Leadership Team
FOR IMMEDIATE RELEASE

CONTACT: Romney Press Shop (857) 288-6390
Boston, MA – Governor Mitt Romney announced today that Joe Brezny will serve as State Director for the Nevada Romney for President Campaign. He will be joined by Ryan Erwin, who will serve as a Senior Adviser. They will ensure that voters in Nevada hear Governor Romney's message to bring conservative change to Washington.
"Having spent time in the West, I understand the importance of the issues that affect this region of our nation," said Governor Romney. "I look forward to campaigning in Nevada and talking to voters about my vision for a stronger America. My Nevada team will play a crucial role in helping to ensure our nation remains strong for generations to come."
With today's announcement, State Director Joe Brezny said, "Governor Romney has a proven record with the experience and values necessary to bring conservative change to Washington. We will continue to build our grassroots support by sharing with the people of Nevada Governor Romney's optimistic vision for confronting a new generation of challenges."
Senior Adviser Ryan Erwin added, "Governor Romney has a long history of turning around companies and organizations that were broken and inefficient. From the business world to the Salt Lake Olympics to leading Massachusetts, Governor Romney has proven that he has the leadership skills and message that are needed in our next President."
Background On The Nevada Romney For President Leadership Team:
Joe Brezny – State Director: Brezny started his political career as a "Students for Bush" volunteer in 1988. Since then, he has served on a number of campaigns from state to national levels. In 2001, he led the Nevada GOP Senate Caucus as their Executive Director. Brezny is credited with playing a major role in saving four seats in the Nevada State Senate and thus preventing Democrats from claiming a majority. He is also a founding board member of the Professional Association of Republicans. In his spare time, he is an avid outdoorsman.
Ryan Erwin – Senior Adviser: Erwin has held leadership positions on political campaigns in eight states ranging from state legislative contests to presidential campaigns. In 1999, Erwin took the reins of the Nevada Republican Party helping create a state party organization modeled throughout the country, and later was asked to oversee a major rebuilding effort of the California Republican Party. Erwin is currently the President of a public affairs, government relations and political consulting firm, Ryan Erwin and Associates, which has offices in Nevada, Texas and Washington, D.C. Erwin and his wife Brandi have two children: Braden and McKenna.
Mitt Romney, Press Release - Governor Mitt Romney Announces Additions To The Nevada Leadership Team Online by Gerhard Peters and John T. Woolley, The American Presidency Project https://www.presidency.ucsb.edu/node/296339