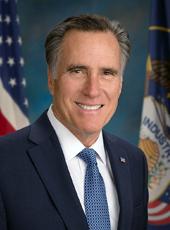 Press Release - Governor Mitt Romney Announces Additions to South Carolina Campaign Team
FOR IMMEDIATE RELEASE

CONTACT: Kevin Madden (857) 288-6390
Boston, MA – Governor Mitt Romney today announced that Rick Adkins, Kathy Bigham and Paul Thurmond have joined his South Carolina campaign as Statewide Grassroots Co-Chairs. Together, they will help to further develop and build Governor Romney's grassroots operation in the Palmetto State.
"I am very pleased to welcome these talented Republican leaders to my South Carolina campaign effort," said Governor Romney. "With primary day fast approaching, their dedication and hard work will help me to communicate my optimistic vision for America's future to every corner of the state."
Governor Romney also released an expanded list of his South Carolina County Chairs (complete list below).
Background On Governor Romney's South Carolina Statewide Grassroots Co-Chairs:
Rick Adkins Is Chairman Of The Anderson County Republican Party. A real estate professional, Adkins is a veteran of South Carolina politics. He served as the 2002 County Chairman for Peeler for Governor, as the County Chairman for Bush-Cheney 2004 and as a delegate to the 2004 Republican National Convention. He chairs the Anderson County Republican Party as well as the Anderson Interfaith Ministries. He is also a member of the State Board of Education. A graduate of Clemson University, he and his wife, Teresa, have three children.
Kathy Bigham Is A Businesswoman And Trustee Of Winthrop University In Rock Hill. A graduate of Winthrop University, Bigham is president of Thursdays Too restaurant in Rock Hill. A member of the Clinton Junior College Advisory Board, she has served on the Winthrop Eagle Club's Board of Directors, the Wachovia Bank Advisory Board and Rock Hill Chamber of Commerce's Board of Directors. She has served as an executive committee member for the Carolinas Billy Graham Crusade, as co-chair for the Changing South Carolina to fight video poker, and as a member of the Bush for President South Carolina Steering Committee. She and her husband, Larry, have two children and three grandchildren.
Paul Thurmond Is An Attorney Who Serves On The Charleston County Council. A member of the County Council since 2007, Thurmond brings a fiscally conservative viewpoint to issues such as criminal justice, infrastructure improvement and planning for growth. A former Assistant Solicitor with the 9th Circuit Solicitor's Office, he is a partner and shareholder at Thurmond Kirchner & Timbes, P.A. A graduate of the University of South Carolina Law School, he and his wife, Katie, have one son.
New South Carolina County Chairs Named Today:
- Larry Courtney, Chesterfield County

- Betty Cox, Florence County

- Orey Middleton, Hampton County

- Kathy Stedman, Marion County
Complete List Of Governor Romney's South Carolina County Chairs (Updated):
Aiken County

June Cannon

Rick Osbon

Betty Ryberg
Allendale County

Julie Strong
Anderson County

Jane Jones
Bamberg County

Susan Rhoden
Barnwell County

Dan Ross
Beaufort County

Bob Holtzmacher
Berkeley County

Cheryl Ludlam

Senator Bill Mescher

Wayland Moody

Steve Querry

Bill Willcox
Calhoun County

Richard Sweatt

Ruby Sweatt
Charleston County

Daniel Dukes

Councilman Henry Fishburne
Cherokee County

Dr. Sam Swad
Chester County

Tot Kennedy

Alex Stroman
Chesterfield County

Larry Courtney
Clarendon County

Moye Graham
Colleton County

Joe Murrary
Darlington County
Scott Anderson
Dillon County

Nevell Rogers
Dorchester County

Tianna Keener

Elizabeth Miller
Edgefield County

Frank Mauer
Fairfield County

Coy Richardson
Florence County

Betty Cox

Mary Tepper
Georgetown County

Paul Hogan

Ricky Horne

Glen O'Connell
Greenville County

Dr. Robert Barnes

Marjorie Barnes

Councilman Joe Dill

Joe Haynes
Greenwood County

James Gardner

Michelle Oxner

Randy Oxner
Hampton County

Orey Middleton
Horry County

Representative Alan Clemmons
Jasper County

Keith Dubose
Kershaw County

James D'Alessio
Lancaster County

Sara Fleming

Al Simpson
Laurens County
Patrick Garrison
Lee County

Charlene Privette
Lexington County

Dr. Scott Andersen

Representative Nikki Haley

Representative Chip Huggins

Tim Miller

Representative Ted Pitts

Robert Schaeffer

Irby Schultz

Bill Shealy

Verona Shealy

Shirley Smith

Ottis Smith
Marion County

Kathy Stedman
McCormick County

Mid Self
Newberry County

Margaret Brackett

Senator Ronnie Cromer

Betty Dominick

Alan Gardner

Charles Simmons
Oconee County

Steve Sokol
Orangeburg County

Roy Lindsey

Chester Palmer

Barbara Strickland
Pickens County

Senator Larry Martin

Johnathan Strange
Richland County

Representative Nathan Ballentine

Denise Jones

Wanda Forbes

Grace Rentiers
Saluda County

Brandy Shealy
Spartanburg County

June Bond

Marlene Saad
Sumter County

Jimmy Byrd
Union County
Les Anderson
York County

Rod Benfield
Mitt Romney, Press Release - Governor Mitt Romney Announces Additions to South Carolina Campaign Team Online by Gerhard Peters and John T. Woolley, The American Presidency Project https://www.presidency.ucsb.edu/node/296332