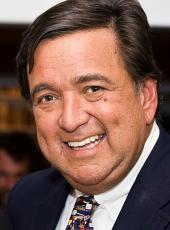 Press Release - Governor Bill Richardson's July 4th Message: It's Time for a New Revolution to Declare US Energy Independence
SANTA FE, NM -- On the eve of the holiday commemorating our nation's independence from England, Governor Bill Richardson today called for a new revolution to once and for all break the United States free from its dependence on imported oil and fossil fuels.
"The battle for energy independence is the most important struggle we will face in the coming century. Our reliance on foreign oil is the biggest threat facing US national security, and this is a defining moment for the future of our country, and the future of the world. We must rise to the challenge, be bold and innovative as only Americans can, and break the grip of foreign oil. We must use that innovation to create a new energy economy based on renewable energy and biofuels, and implement laws and technology to reduce global warming."
Richardson added: "Support for corn-based and cellulosic ethanol and other biofuels will be critical in reaching our goals. We must commit to the development of technologies for the efficient and affordable use of renewable fuels and other bioproducts. I pledge to dedicate $1 billion a year for five years for research and development in this field."
The League of Conservation Voters has called Richardson's energy plan "aggressive." Of the Governor's proposals, Carl Pope of the Sierra Club said, "there is one presidential candidate with enormous depth on the issue, and he's just raised the bar on all the rest" of the other plans.
With a bold commitment to domestic renewable fuels, aggressive research and development, and new federal mandates, Richardson's five-point framework sets out to:
dramatically reduce oil consumption by as much as 10 million barrels by 2020
create new efficiencies and energy sources in the electrical sector
reduce greenhouse gas emissions at least 20% by 2020 and 80% by 2040
capitalize and invest in America's strengths in science and technology
lead by example so that the United States becomes a beacon of the New Energy Future
Throughout his career, Bill Richardson has been one of the nation's strongest voices for clean energy. Governor Richardson has been recognized as an Environmental Leader by the National Environmental Trust, the National Wildlife Federation, and Vanity Fair magazine, and has served as a board member of the Natural Resources Defense Council.
"Realizing these goals will take creativity, vision and leadership." Richardson said. "As governor, I've been successful in making New Mexico a Clean Energy state. As President, I can make America a Clean Energy nation."
Bill Richardson, Press Release - Governor Bill Richardson's July 4th Message: It's Time for a New Revolution to Declare US Energy Independence Online by Gerhard Peters and John T. Woolley, The American Presidency Project https://www.presidency.ucsb.edu/node/295467