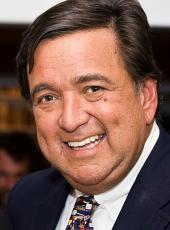 Press Release - Governor Bill Richardson Tells NAACP African Americans Were Right About Iraq War, President Bush Was Wrong
Richardson details bold domestic agenda to provide universal healthcare, improve education, and to support middle-class Americans
SANTA FE, NM -- New Mexico Governor Bill Richardson participated in the NAACP Democratic Presidential Candidates Forum this morning and received an enthusiastic response to his bold vision for the country domestically and globally.
"We have momentous challenges," said Governor Richardson. "Give healthcare to every American, make our schools better, end this dreadful war, respect our environment and become energy independent."
"Too many Americans are on the outside of the American dream looking in."
In addition to recognizing the challenges, Governor Richardson made crystal clear how he would get the United States back on the right track.
"The key to uniting this country, I believe, is to end this war in Iraq now," said Governor Richardson. "The African American community saw early that this was a war that made no sense. You were right and George Bush was wrong."
Governor Richardson continued to press his bold plan for getting all of our troops out of Iraq leaving no residual forces.
"No more timetables, no more funding resolutions -- but de-authorize this war," said Governor Richardson. "Bring the troops home. Bring them all home."
Governor Richardson also addressed the recent Supreme Court decision regarding school integration and emphasized the paramount importance of education to the strength of our society.
"The Supreme Court backstabbed the principles of Brown vs. Board of Ed.," said Governor Richardson. "Education is the key to all the issues all of the issues that dramatically hurt minorities in this country. It's universal pre-school, it's full-day kindergarten, it's emphasizing science and math, it's dramatically revising or getting rid of No Child Left Behind."
Governor Richardson laid out the driving principle behind his vision for healthcare in America.
"The life of your child should not depend on your station in life," said Governor Richardson. "No matter who you are, you should have the right to the best, most affordable healthcare America has to offer."
Despite these difficult challenges, Governor Richardson expressed his continuing faith in the promise of America and his hope for the future of the nation.
"I'm running for President to bring this country together again," said Governor Richardson.
Bill Richardson, Press Release - Governor Bill Richardson Tells NAACP African Americans Were Right About Iraq War, President Bush Was Wrong Online by Gerhard Peters and John T. Woolley, The American Presidency Project https://www.presidency.ucsb.edu/node/295406