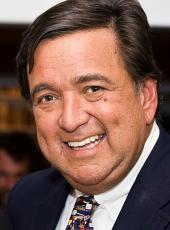 Press Release - Governor Bill Richardson Salutes Mothers and Women on Mother's Day
SANTA FE, NM - Today, Governor Bill Richardson saluted mothers and women for their tremendous contributions to our families, our communities and our world.
"Today, on Mother's Day, we should do more than give thanks to the nurturing, caring and inspirational mothers and women in our lives," stated Governor Richardson. "I believe it's a good time to remind ourselves that women deserve more from our leadership in Washington. It is time to address issues like pay equity, expanding access to health care to all, improving our education system--especially early education, and a commitment to have appointed leadership that looks like and represents America."
As Congressman, Secretary of the Department of Energy, Ambassador to the UN, and Governor of New Mexico, Bill Richardson has worked hard on behalf of the issues women care most about and continues to advocate for policies that improve the lives of all women and their families.
Early in his first term, Governor Bill Richardson called for a Pay Equity Task Force to address the issue and make recommendations. The Governor has a strong record of appointing women and minorities to top positions in his administrations. Over two-third of his appointments as Energy Secretary went to women and minorities and his Governor's cabinet has 12 women seated at the table, assuring that pay inequity and equal hiring practices are addressed in policy decisions and practices. His Lt. Governor, Diane Denish is the first female Lt. Governor in state history.
As Governor, Bill Richardson prioritized funding to ensure access to domestic violence shelters, cut down dismissal rates for domestic violence offenders and increased penalties and requirement for sex offenders. At the same time, he secured access to health care for every child five years and younger in New Mexico and was the first Governor of New Mexico to appoint a Women's Health Policy Advisor. Governor Richardson was honored in January 2007 as a "Champion of Choice" by NARAL New Mexico.
"I've made the issues that affect women a priority in my career, in my campaign, and will continue to do so as President," stated Governor Richardson.
In March, Governor Bill Richardson announced Martha Burk, Ph.D., a renowned women's equity expert, author, and political consultant has joined his Presidential campaign as Senior Advisor for Women's Issues. Martha Burk is co-founder of the Center for Advancement of Public Policy, a former Chair of the National Council of Women's Organizations from 2000 to 2005, and currently a nationally syndicated newspaper columnist.
Governor Richardson also recently signed a proclamation commemorating the 35th anniversary of the passage of Title IX, legislation passed in 1972 that prohibits discrimination against women in educational programs, including athletics.
Bill Richardson, Press Release - Governor Bill Richardson Salutes Mothers and Women on Mother's Day Online by Gerhard Peters and John T. Woolley, The American Presidency Project https://www.presidency.ucsb.edu/node/294578