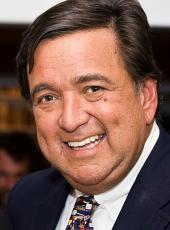 Press Release - Governor Bill Richardson Reconvenes Ethics Task Force, Plans for Possible Ethics Special Session
SANTA FE – Governor Bill Richardson today announced that he will reconvene his bipartisan ethics task force, which will recommend legislation for a possible special session to deal with ethics reform.
The task force, which the Governor formed last year following the scandal in the State Treasurer's Office, recommended several aggressive reform initiatives for the 2007 legislative session. Only a handful of those measures passed during the regular and special sessions.
"We are not going to sit on our hands because a handful of state senators, including most Republicans, refuse to reform our ethics laws," Governor Bill Richardson said. "The people of New Mexico expect more from their elected leaders.
"I am charging my ethics task force to assess the reasons behind the lack of action during the recent legislative sessions. I want tough ethics proposals that will shed more light on government spending with the goal of preventing illegal kickback schemes like the one outlined in the courthouse scandal. I want the task force to move quickly and recommend strong legislation and a timeline for a possible ethics special session this year. I will also consult with legislators about a possible special session.
Governor Richardson will once again ask Suellyn Scarnecchia, Dean of the University of New Mexico Law School and former Governor Garrey Carruthers, the Dean of the New Mexico State University College of Business Administration and Economics, to chair the task force.
Governor Richardson introduced an anti-corruption package during the 2006 legislative session in response to the allegations of corruption in New Mexico's Treasurer's Office. The Legislature passed one piece of that package – a law requiring disclosure of campaign contributions when seeking state contracts and banning campaign contributions and any other thing of value from prospective contractors during the contracting process.
This year, Governor Richardson introduced several ethics and campaign-finance reform bills modeled after recommendations from his ethics reform task force, which includes good- government advocates and legislators. The Legislature passed bills limiting gifts to elected officials and allowing for public financing of judicial races. But legislators failed to pass bills creating a state ethics commission to investigate ethical violations, and campaign contribution limits.
Bill Richardson, Press Release - Governor Bill Richardson Reconvenes Ethics Task Force, Plans for Possible Ethics Special Session Online by Gerhard Peters and John T. Woolley, The American Presidency Project https://www.presidency.ucsb.edu/node/294855