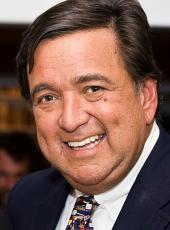 Press Release - Governor Bill Richardson Outlines Plan for Future of American Jobs and Economy
Richardson plan focuses on fiscal responsibility, technology and innovation, and investment in the US workforce
CEDAR RAPIDS, IA -- New Mexico Governor Bill Richardson today announced his plan to protect the middle class and create quality jobs.
"The Bush administration's economic policies have failed the middle class, created huge deficits, and caused wages to stagnate," said Governor Richardson. "We have created over 80,000 jobs in New Mexico. We have balanced five budgets and offered tax credits to pro-growth employers. My record of promoting responsible development is unmatched."
Governor Richardson outlined the following details of his plan:
Fiscal Responsibility -- Ending the war in Iraq and eliminating wasteful spending at home. Governor Richardson believes that fiscal responsibility begins with getting all of our troops out of Iraq - leaving NO residual forces behind. He will repeal the Bush tax cuts for the wealthiest Americans and slash Congressional earmarks and corporate welfare. Using this money, a Richardson Administration will:

Eliminate the Alternative Minimum Tax that squeezes the middle class;
Establish a Rural Jobs Tax Credit for employers in less populous areas;
Reward companies that pay workers above the prevailing wage with a tax credit; and
Promote Green Jobs in renewable energy to help transform America into a"Clean Energy Nation."

Technology and Innovation -- Promoting research and development and improving educational opportunities in math and science. Governor Richardson knows that America's future depends on investing in technology and education. As President, Richardson will:

Foster investment in new technology by doubling and making permanent the Research and Experimentation Tax Credit;
Establish a federal Angel Investor Tax Credit to promote investment in hi-tech industries;
Develop innovation through regional Innovation Summits that unite disparate groups to spark the economy;
Hire 100,000 new math and science teachers to increase our children's competitiveness;
Build 250 Math, Science, and Innovation Academies by 2012 to train the next generation of American scientists, mathematicians, engineers, and teachers.

Investing in the American Workforce -- Protecting our most valuable asset, the American people. As he did as Governor of New Mexico, President Bill Richardson will support the businesses and workers that are key to American prosperity. Richardson will:

Index the minimum wage to inflation;
Offer rebates to businesses for hiring economically underprivileged high school and college students;
Bolster America's economy and infrastructure by creating incentives for green building; and
Protect the rights of workers by defending the practice of collective bargaining and supporting the Employee Free Choice Act.
"We can balance the federal budget and avoid passing on debt to our children. We can give tax credits to responsible employers who pay above the prevailing wage. We can develop renewable energy technologies to reduce our dependence on foreign oil and sustain the environment," Richardson said"All of this is possible. The country just needs a president who knows how to get things done."
For more information, please go to:

http://www.richardsonforpresident.com/issues/jobs_and_the_economy
Bill Richardson, Press Release - Governor Bill Richardson Outlines Plan for Future of American Jobs and Economy Online by Gerhard Peters and John T. Woolley, The American Presidency Project https://www.presidency.ucsb.edu/node/295026