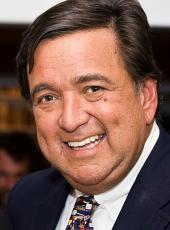 Press Release - Governor Bill Richardson is First Democratic Presidential Candidate on the Air in Iowa and New Hampshire
SANTA FE, NM- New Mexico Governor Bill Richardson announced today that, starting next Monday, he will be the first Democratic candidate for president to begin running television advertising in the crucial states of Iowa and New Hampshire.
View the commercials: www.richardsonforpresident.com/newads
"We wanted to begin talking with as many voters as possible about why I'm running," Richardson said. The ads also present his position as the only Democratic candidate calling for a complete troop withdrawal from Iraq within a year's time, because "being stubborn isn't a foreign policy."
"This election is really unlike any other in our country's history," Richardson went on to say. "We have to repair the damage done here at home and to our reputation abroad. The first step in that process is acquainting voters with what I've done in my life and how I've approached the job of governing a state and negotiating with foreign leaders. But in the end, this election will not be about me. It will be about the people of this country and who they trust to begin the healing process we so dearly need."
Governor Richardson's record of success is unique in the Democratic field and the television ads capture the breadth and significance of his work. The sixty second introductory commercial "Life's Work" highlights his four Nobel Peace Prize nominations for freeing hostages held by some of the world's worst dictators, his status as one of America's "best Governors," and answers the question "What would Bill Richardson do differently to heal America and restore our place in the world?"
"Life's Work" details his record of success at helping create over 80,000 jobs in New Mexico through targeted tax cuts that reward job creation, vaulting the state up to sixth in the nation for job growth. The commercial also focuses on New Mexico's unique status as the state that's done more to promote renewable energy and fight global warming than any other state.
The second commercial, a thirty second spot entitled "The Wall," presents Governor Richardson's philosophy of governing and diplomatic relations using the metaphor of an ancient stone wall in a farm field. In his words, "I learned a long time ago that the first step in any negotiation is to reach across the wall."
The commercial highlights Governor Richardson's belief that the healing process must begin with a president willing to work with both parties, and goes on to say that "We can help heal Iraq by pulling all of our troops out within a year. Our presence there isn't helping."
The commercials will begin running Monday, April 23rd on broadcast affiliates and cable systems reaching voters in Iowa and New Hampshire, and were produced by Steve Murphy and Mark Putnam of Murphy Putnam Media in Alexandria, Virginia.
Bill Richardson, Press Release - Governor Bill Richardson is First Democratic Presidential Candidate on the Air in Iowa and New Hampshire Online by Gerhard Peters and John T. Woolley, The American Presidency Project https://www.presidency.ucsb.edu/node/294683