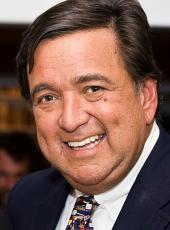 Press Release - Governor Bill Richardson Announces Women for Richardson, Releases Platform on Women's Issues
CONCORD, NH -- Governor Bill Richardson today announced the formation of Women for Richardson, a group of accomplished American women who will advise him on women's issues and outreach. The group will be co-chaired by New Mexico Lt. Governor Diane Denish and Dr. Martha Burk, immediate past Chair of the National Council of Women's Organizations and Senior Adviser to the Governor.
"I have long been dedicated to the issues important to women in this country -- educating our children, expanding access to healthcare, creating quality jobs, protecting our environment, and defending a woman's right to choose," said Governor Richardson "I am honored to have the support of these outstanding American citizens."
Governor Richardson also released his ambitious agenda on women's issues, detailing how the Richardson Administration will tackle the most critical concerns facing American women today and demonstrating that he is the candidate most committed to improving the lives of women.
Governor Richardson is the only candidate that has explicitly committed to protecting Roe v. Wade in Supreme Court nominations.
He is the only Presidential candidate who calls for a Social Security caregiver credit.
He is the only candidate to call for disclosure of pay statistics by gender, race, and job category, so that women can see if they are being treated fairly in the workplace.
And he is the only candidate to directly address the number one concern of women in the last election, ending the war, by calling for the withdrawal of all our troops from Iraq by the end of this calendar year.
"I am proud to stand with Governor Richardson, just as he has stood up for women throughout his long career in public service," said Burk. "There will be no stronger proponent of women and our issues in the White House than Governor Bill Richardson. He is by far the most progressive candidate when it comes to the issues women care about."
In New Mexico, Governor Richardson has strengthened families by creating over 90,000 high-quality jobs, raising the state minimum wage, and supporting state labor unions. He has made fighting domestic violence and crimes against women a priority. He created pre-kindergarten for four-year olds, guaranteed access to healthcare for every child under five, and created a women's health task force. In addition, Governor Richardson was honored by NARAL New Mexico as a "Champion of Choice" for his lifetime commitment to defending a woman's right to choose. As President, he will continue to fight fiercely for women and their families.
In addition to his work on the issues, Governor Richardson has appointed women to top positions wherever he has served. Two-thirds of his appointees as Secretary of Energy were women, and twelve members of his Cabinet in New Mexico are women. He plans to continue appointing highly-qualified women to top jobs in the White House.
"As an American and a woman, I am thrilled at the prospect of having someone of such high character and sound judgment in the White House," said Denish, New Mexico's first female Lieutenant Governor. "It has been a privilege to serve with Governor Richardson."
In addition to Dr. Burk, Governor Richardson was joined at the announcement by other members of the Women for Richardson Steering Committee, including New Mexico Secretary of Education Veronica Garcia and Giovanna Rossi, Director of the New Mexico Governor's Women's Health Advisory Council. Also in attendance were New Hampshire Women for Richardson co-Chairs State Representative Tara Reardon and Amanda Grady, Policy Director for the New Hampshire Coalition Against Domestic and Sexual Violence.
Together with Women for Richardson, Governor Richardson will continue to reach out to women across the country to join his campaign for a stronger America.
Below are the names and bios of the Women for Richardson Co-Chairs and Members in attendance:
Dr. Martha Burk
Martha Burk is a women's equity expert who is co-founder and President of the Center for Advancement of Public Policy, a research and policy analysis organization in Washington, D.C.
Dr. Burk is the immediate past Chair of the National Council of Women's Organizations, the nation's oldest and largest coalition of women's groups, collectively representing over 10 million women. She led the NCWO effort to open the Augusta National Golf Club to women, and remains at the forefront of the debate on women's progress in corporate America.
Dr. Burk has appeared on a great number of news shows, talk radio, and every major and many minor newspapers and magazines. She is currently Money Editor for Ms. Magazine and a political columnist for Tompaine.com.
In addition to extensive work on domestic policy, Dr. Burk has conducted training workshops with women's NGOs internationally in Macedonia and Kuwait, under the sponsorship of USAID, and has conducted training in the U.S. for delegations from Russia, Botswana, Korea, Romania, and Bulgaria, and the Middle East.
Dr. Burk's book, Cult of Power: Sex Discrimination in Corporate America and What Can Be Done About It, was published by Scribner in 2005.
She resides in Corrales, N.M. with her husband, Ralph Estes.
Lt. Gov. Diane Denish
Diane is the first woman to be elected Lt. Governor in New Mexico. A lifelong New Mexican, Diane was raised in Hobbs and has lived throughout the state. She is the former chair of the Democratic Party of New Mexico and for twelve years owned a successful small business. Named one of the Top 100 New Mexicans in honor of her community leadership, Diane has served as Chair of New Mexico First, Chair of New Mexico Community Foundation and Chair of the New Mexico Tech Board of Regents. The National Kidney Foundation, the YWCA, and the Albuquerque Arts Alliance have honored her for her achievements in public service. Recently, she was honored by the American Academy of Pediatrics as 2004's Child Health Advocate. Diane has also served as chair of the New Mexico Commission on the Status of Women under Governor Toney Anaya and was appointed by then-Congressman Bill Richardson to serve on the National Advisory Board of the Small Business Administration.
Veronica Garcia
Dr. Veronica C. Garcia was appointed by Governor Bill Richardson as the state's first education secretary in 2003. She has served as superintendent of Santa Fe Public Schools and regional superintendent for Albuquerque Public Schools. She was also a classroom teacher, school psychologist, coordinator and assistant director for special education, principal of an alternative high school for pregnant and parenting teens, and executive director of the New Mexico Coalition of School Administrators. In 2003, she was named Educator of the Year (Administrator) by the New Mexico Research and Study Council, was named the 2002 Superintendent of the Year by the New Mexico School Superintendents Association, and was named one of the Top Ten Hispanic Woman in New Mexico by the New Mexico Legislature in 2000. Garcia holds New Mexico certifications in five areas: elementary education, special education (K-12), educational administration, school psychologist and speech/communications. She received Ed.D., M.A. and B.A. degrees from the University of New Mexico.
Giovanna Rossi
Originally from Santa Fe, Giovanna grew up in Oxford, England and spent summers in Mexico City visiting family. She received her bachelor's degree in Spanish and Latin American Studies from the University of New Mexico and her Master's degree in Public Policy from the London School of Economics. Giovanna began her career working on campaign finance issues and moved on to raise money for democratic women to run for office in New Mexico. Giovanna was the Executive Director of NARAL Pro-Choice New Mexico for over five years, in which time the state moved from a B- to a B+ grade for reproductive health. She was appointed by Governor Richardson to his transition teams for both the Department of Health and the Human Services Department in 2003, and served as Vice-Chair of the New Mexico Commission on the Status of Women from 2005 to 2006. Giovanna was a columnist for the alternative newspaper, the Weekly Alibi, in 2005 and currently volunteers for Women's Focus on KUNM 89.9fm. Giovanna was appointed to the Center for American Progress Women's Health Leadership Network in 2005 and is currently the Co-Chair of the board of Emerge New Mexico, an organization dedicated to training women to run for office.
Amanda Grady
A longtime political activist, Amanda served as President of the New Hampshire Young Democrats from 2002 to 2006. She is currently the Policy Director for the New Hampshire Coalition Against Domestic and Sexual Violence.
Tara Reardon
Tara Reardon is a six-term State Representative and attorney from the Concord area. She currently chairs the House Commerce Committee.
Bill Richardson, Press Release - Governor Bill Richardson Announces Women for Richardson, Releases Platform on Women's Issues Online by Gerhard Peters and John T. Woolley, The American Presidency Project https://www.presidency.ucsb.edu/node/295307