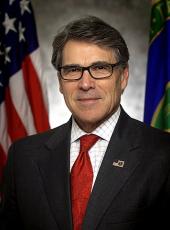 Press Release - Gov. Rick Perry Announces California Finance Leadership Team
Business and Technology Industry Leaders Spearhead Fundraising Efforts Statewide
AUSTIN - Texas Gov. Rick Perry today announced his California finance leadership team, including Paul Folino, John Harris, E. Floyd Kvamme, Dean Spanos and Mike Tuchin as finance chairs.
"I am honored to have such a strong team of California business and community leaders join my campaign fundraising efforts," said Gov. Perry. "With their support and hard work, we will run a strong campaign, to spark American job creation, take a wrecking ball to the Washington establishment, cut federal spending and get America working again."
Gov. Perry has named the following individuals to his California finance leadership team:
Paul Folino, Statewide Finance Chair
Folino is currently executive chairman of the board of directors of Emulex, an information technology product manufacturer headquartered in Costa Mesa, specializing in servers, network and storage devices for data centers. Its customers include information technology leaders such as Apple, Cisco, Dell, IBM, Oracle, and many others. Folino has been with Emulex since 1993, first as CEO, then adding the title of chairman in 2002. He became executive chairman in 2006. In addition, Paul is one of the founding members of New Majority.
John Harris, Statewide Finance Chair
John Harris owns and manages Harris Ranch, a diversified agricultural company in California that produces and markets beef, almonds, pistachios, citrus and several vegetable crops. It also includes Harris Ranch Restaurant and Inn, a major hospitality center on Interstate 5. Harris also has been active in breeding and racing thoroughbred horses for almost 50 years, producing several California bred champions. John and his wife, Carole, live on their River Ranch east of Fresno. They both are graduates of the University of California at Davis.
E. Floyd Kvamme, Statewide Finance Chair
Kvamme, a Partner Emeritus at the high-technology venture capital firm Kleiner Perkins Caufield and Byers, presently serves on four high tech company boards including Harmonic and Power Integrations. Beginning in 2001, Kvamme served as co-chair of President George W. Bush's Council of Advisors in Science and Technology (PCAST). In 1982, he became executive vice president of sales and marketing for Apple Computer. Kvamme helped found National Semiconductor in 1967, serving as general manager of semiconductor operations. He holds a BSEE from the University of California, Berkeley, and an MSE in semiconductor electronics from Syracuse University.
Dean Spanos, Statewide Finance Chair
Spanos is chairman and president of the San Diego Chargers and has overseen the team's rise to become one of the National Football League's (NFL) most successful and respected franchises. He played an integral role on the NFL's Management Council Executive Committee during the recent labor negotiations. He also oversees all business and football operations for the Chargers and serves on the NFL Business Ventures, International and Legislative committees. Additionally, as president of the A.G. Spanos Companies, he and his brother, Michael, oversee all the company's construction operations nationwide.
Mike Tuchin, Statewide Finance Chair
Tuchin is a founding member and co-manager of Klee, Tuchin, Bogdanoff and Stern LLP, one of the top business reorganization law firms in the country. Tuchin is a past president of the Los Angeles Bankruptcy Forum and the Financial Lawyers Conference and was recognized as one of the top 10 lawyers in Los Angeles County in 2011. He is a leader in the pro-Israel community and is the immediate past President of University Synagogue in Brentwood, California. Tuchin graduated with honors and distinction from Stanford University with a bachelor's degree in Psychology and received his law degree from the Boalt Hall School of Law at the University of California, Berkeley in 1990.
Co-Finance Chairs
Ed Atsinger, CEO, Salem Communications (Los Angeles)
Doug Barnhart, Chairman and CEO, J. Reese Construction (San Diego)
Kim Bengard, Founder, It Takes a Family Foundation (Orange County)
Stephen Chazen, Chairman and CEO, Occidental Petroleum (Los Angeles)
Ken Eldred, Founder and CEO , Living Stones Foundation (Bay Area)
Frank Jao, CEO, Bridgecreek Group (Orange County)
Steve Layton, President, Eand B Natural Resource Development Corporation (Central Valley)
Tom McKernan, President and CEO, Automobile Club of Southern California (Orange County)
Paula Kent Meehan, President and Chairman, Kenquest, Inc. (Los Angeles)
George Mihlsten, Partner, Latham and Watkins (Los Angeles)
John Mumford, Founding Partner, Crosspoint Venture Partners (Bay Area)
Larry Paul, Founding Principal, Laurel Crown Partners, LLC (Los Angeles)
The Honorable Gregory Slayton, Owner, Slayton Capitol (Bay Area)
Patrick Soon-Siong, Founder, Abraxis (Los Angeles)
Dr. Josh Valdez, President and CEO, Right Way Healthcare (Los Angeles)
Michael Warder, Vice Chancellor, Pepperdine University* (Los Angeles)
Rock Zierman, CEO, California Independent Petroleum Association (Sacramento)
"We need a proven job creator to turn around not only our state, but our country," said Kvamme. "And that is why I am so committed to fundraising efforts in this state, and also why I know that we will be so successful - because Californians are seeking real leadership that only Perry can provide."
"When I served as chair of the Orange County New Majority, I advocated for fiscal responsibility," said Tom McKernan. "Gov. Perry's experience proves that he has the discipline needed to restore economic security and that is why I'm proud to be a part of his finance team."
The governor has previously announced Jeff Miller as state chairman of the Perry campaign in California. A partner at Capitol Advocacy, Jeff most recently served as finance chair for the California Republican Party and as a co-finance chair for the Republican Governor's Association. Additionally, Renee Croce has been named state finance director and Crystal Rowland deputy finance director.
*For identification purposes only
Rick Perry, Press Release - Gov. Rick Perry Announces California Finance Leadership Team Online by Gerhard Peters and John T. Woolley, The American Presidency Project https://www.presidency.ucsb.edu/node/297664