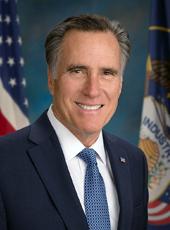 Press Release - Gov. Bob McDonnell: Mitt Romney is the Man to Beat President Obama
"My message will be if you want to win the race in November, vote for Mitt Romney. He's the best candidate that we've got to beat President Obama. He will do the best job going toe to toe with President Obama in debates on the issues that matter to Americans particularly independent voters, jobs, fiscal responsibility and somebody who has been a strong leader and has a proven record in a blue state." - Gov. Bob McDonnell "Squawk Box" CNBC January 20, 2012 
To View Governor Bob McDonnell's Remarks Click Here
Governor Bob McDonnell on CNBC:
BECKY QUICK: "What pushed your decision? Was it the debate performance last night or had you been leaning this way for some time?"
GOV. BOB MCDONNELL:  "Well, I've been watching the race for a long time. I've said for months and months that I think a governor or former governor would be the best person to be the President of the United States. When I look at the lack of leadership out of this administration and I look at the key issues in the race, which is creating jobs, doing something about this horrific national debt and having a strong leader who will turn America around and regain our confidence around the world, Mitt Romney is clearly that guy. Marvelous record in a blue state, great private sector experience in creating jobs, and has been an optimistic, results-oriented conservative.  And that's why it's time now for me to get involved. It's a southern primary. I'm a southern governor and I thought I could help the governor by coming out today."
BECKY QUICK: "Last night in the debate, many pundits are saying that Newt Gingrich emerged as the big winner, that he came out on top and if you look at a lot of the polls that are showing very close, almost dead heat in some polls between Gingrich and Romney, how important is this South Carolina primary?"
MCDONNELL: "Well, they're all important. Governor Romney has won the first two, subject to recount of course in Iowa, but I think he's got steady momentum. A lot of candidates have been up and down in this race. Mitt Romney has been the one who has been steady and garnering support. Look, we've got great candidates in the race, any one of them would be better than President Obama in being a strong leader, creating jobs and getting our debt under control, but Mitt Romney's got a proven record. He's a results-oriented conservative and he's got the record of creating jobs, 120,000 jobs in the private sector. He was able to cut spending, get budgets under control and balanced in Massachusetts. So he's got the proven record of getting things done. He's the best candidate for America and that's why I'm supporting him."
BECKY QUICK: "Governor, when you go down to South Carolina today, what is your message going to be to those voters who are still on the fence, who are still trying to decide which way they're going to go?"
MCDONNELL: "My message will be if you want to win the race in November, vote for Mitt Romney. He's the best candidate that we've got to beat President Obama. He will do the best job going toe to toe with President Obama in debates on the issues that matter to Americans particularly independent voters, jobs, fiscal responsibility and somebody who has been a strong leader and has a proven record in a blue state. He can win Democrats and independents over to our cause, without, by sticking to his principles. That's going to be my message. I'm a strong fiscal and social conservative, I'm a veteran and I think that for people that have those, that support our military, that support the traditional values that this country was based on, Mitt Romney is the guy that will defend those values in Washington."
Mitt Romney, Press Release - Gov. Bob McDonnell: Mitt Romney is the Man to Beat President Obama Online by Gerhard Peters and John T. Woolley, The American Presidency Project https://www.presidency.ucsb.edu/node/299497