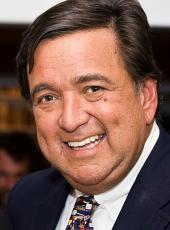 Press Release - Former Texas Governor Mark White to Speak to Young Democrats of America on Behalf of Governor Bill Richardson
SANTA FE, NM -- Former Texas Governor Mark White, one of the nation's leading Democrats and key supporter of Governor Bill Richardson's Presidential campaign, tomorrow will deliver the keynote address to the general session of the Young Democrats of America conference in Dallas, TX. Governor White is appearing on behalf of the Richardson campaign and will discuss why Governor Richardson's unequaled experience and record of achievement make him the best candidate for President.
"Mark White is one of the most effective and committed public servants in Texas history and a true leader in the Democratic Party," said Governor Richardson. "I am proud that he is supporting my candidacy and I am confident he will help us win Texas."
Mark White served as Texas Attorney General and Secretary of State before being elected Governor in 1982.
"Governor Richardson is, quite simply, the President this country needs. He is the most qualified candidate to address the issues facing America. I look forward to discussing the presidential race and the future of our country with the Young Democrats here in Texas," said Governor White.
WHEN: Thursday, during the General Session, 5:30-8:00 PM

WHAT: Governor Mark White Speech to the Young Democrats of America on why Governor Bill Richardson is the best candidate for President

WHERE: Adam's Mark Hotel, 400 North Olive Street, Dallas TX 75201
Please find the bio of Governor Mark White below:

Governor Mark White began his career in public service in 1966 as an Assistant Attorney General. In the Insurance, Banking and Securities Division for three years, he handled some of the state's first consumer protection investigations and represented the state in both trial and appellate cases.
In 1973, he was appointed Secretary of State and was the youngest member ever elected President of the National Association of Secretaries of States in 1977. He became the 46th Attorney General in Texas in 1979 and served for four years.
In January 1983, he took office as Governor of the State of Texas and his top priority was to improve the quality of public education for Texas children. His administration can best be summarized as did the Corpus Christi Caller-Times in their October, 1986 editorial: "He has performed like a big leaguer during four of the roughest years any Texas governor has faced in recent memory. He had to make tough political choices -- on education reform and coping with the state's budget problems. . .and White has been nothing short of courageous in standing behind HB72. Many a politician with less mettle would have buckled under to the pressures generated by the 'no-pass, no-play' rule and the protests over teacher testing, but White stood his ground".
Governor White is an attorney and President of GeoVox Security, Inc.
He is a member of the National Association of Attorneys General and the National Governor's Association.
Governor White received a degree in business administration from Baylor University in 1962 and a law degree in 1965. He graduated from Lamar High School in Houston in 1958. He and his wife, Linda Gale, are the parents of three children, and seven grandchildren.
Bill Richardson, Press Release - Former Texas Governor Mark White to Speak to Young Democrats of America on Behalf of Governor Bill Richardson Online by Gerhard Peters and John T. Woolley, The American Presidency Project https://www.presidency.ucsb.edu/node/295295