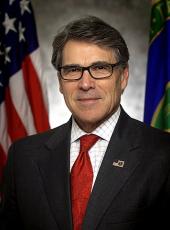 Press Release - For Conservatives, Rick Perry is the One - Orange County Register
Brian Calle and Mark Landsbaum write in the Orange County Register's "Orange Punch" blog:
For those concerned with a philosophically conservative, free market approach to government and economics in the White House perhaps look no further than Texas Governor Rick Perry who at the Republican Presidential Debate, hit the core principles that ought to be most important to conservative and Republican voters: responsible military policy, free market economics and aggressive entitlement reform.
Gov. Perry will continue to speak with voters across the nation about how we can get America working again.
Perhaps the most thoughtful insight into the economic philosophy of the Lone Star State chief were his comments during the debate about chastising the use of government spending to stimulate the economy. President Obama, Perry argued, "has proven for once and for all that government spending will not create one job. Keynesian policy and Keynesian theory is now done. We'll never have to have that experiment on America again." Perry appears not to believe in government manipulation of the economic system to spur job creation and activity in the economy. While Perry does not say it outright, he defacto endorses a more Austrian approach or a pure free market approach to economics.

His criticism of government involvement in economic activity is also evident in his beliefs about how jobs are created: "You want to create jobs in America? You free the American entrepreneur to do what he or she does, which is risk their capital, and I'll guarantee you, the entrepreneur in America, the small businessman and woman, they're looking for a president that will say we're going to lower the tax burden on you and we're going to lower the regulation impact on you, and free them to do what they do best: create jobs."
Help Gov. Perry spread his record across the nation! Please take a moment to share this article to your friends and family with the sharing links at the top right of your screen.
The full article
Rick Perry, Press Release - For Conservatives, Rick Perry is the One - Orange County Register Online by Gerhard Peters and John T. Woolley, The American Presidency Project https://www.presidency.ucsb.edu/node/297763