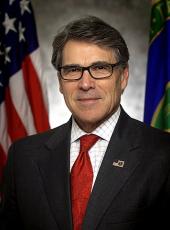 Press Release - FLASHBACK: "Lawn work at Romney's home still done by illegal immigrants"
Lawn work at Romney's home still done by illegal immigrants
Boston Globe, December 4, 2007:
Standing on stage at a Republican debate on the Gulf Coast of Florida last week, Mitt Romney repeatedly lashed out at rival Rudy Giuliani for providing sanctuary to illegal immigrants in New York City.
Yet, the very next morning, on Thursday, at least two illegal immigrants stepped out of a hulking maroon pickup truck in the driveway of Romney's Belmont house, then proceeded to spend several hours raking leaves, clearing debris from Romney's tennis court, and loading the refuse back on to the truck.
In fact, their work was part of a regular pattern. Despite a Globe story in Dec. 2006 that highlighted Romney's use of illegal immigrants to tend to his lawn, Romney continued to employ the same landscaping company — until today. The landscaping company, in turn, continued to employ illegal immigrants.
Two of the workers confirmed in separate interviews with Globe reporters last week that they were in the country without documents. One said he had paid $7,000 to a smuggler to escort him across the desert into Arizona; the other said he had come to the country with a student visa that was now expired. Both were seen on the lawn by either Globe reporters or photographers over the last two months.
Questioned this afternoon during two campaign stops in New Hampshire about the use of illegal immigrants on his property, Romney declined to answer. An aide said he would issue a statement, and Romney, emerging from a Concord restaurant, said, "Did you hear him? We'll give you a statement."
Later, the campaign issued a statement saying Romney had just learned — apparently from Globe reporters — of the company's continued practice of employing illegal immigrants, and immediately fired it.
"After this same issue arose last year, I gave the company a second chance with very specific conditions," Romney said in the statement. "They were instructed to make sure people working for the company were of legal status. We personally met with the company in order to inform them about the importance of this matter. The owner of the company guaranteed us, in very certain terms, that the company would be in total compliance with the law going forward.
"The company's failure to comply with the law is disappointing and inexcusable, and I believe it is important I take this action," Romney said.
For Romney, who has made curtailing illegal immigration a cornerstone of his presidential campaign, the revelation that he continued to employ the same landscaping company was likely to fuel criticism from his rivals, at least one of whom — Giuliani — has already mocked Romney's commitment to the issue on the trail.
http://www.boston.com/news/local/breaking_news/2007/12/lawn_work_at_ro.htm
Rick Perry, Press Release - FLASHBACK: "Lawn work at Romney's home still done by illegal immigrants" Online by Gerhard Peters and John T. Woolley, The American Presidency Project https://www.presidency.ucsb.edu/node/297955