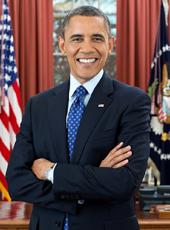 Press Release - Federal Partners Continue to Support Response Efforts Combating Western Wildfires
WASHINGTON, July 6, 2012 - The U.S. Forest Service, Department of the Interior, Department of Defense and FEMA continue to support efforts to protect life, public safety and aid in community recovery from wildfires in multiple Western states. Last Friday, President Obama approved a disaster declaration for Colorado providing additional support to state and local officials responding to the fires, as well as federal assistance for individuals affected by the High Park and Waldo Canyon Fires.
Six Department of Defense (DoD) C-130 aircraft equipped with U.S. Forest Service Modular Airborne Fire Fighting Systems (MAFFS) and under the command and control of U.S. Northern Command are assisting in the efforts to control fires in the Rocky Mountain region and western United States at the request of the National Interagency Fire Center (NIFC) in Boise, Idaho.
As of early Friday morning, DoD aircraft have conducted 140 air drops and discharged more than 332,400 gallons of retardant. C-130 MAFFS efforts yesterday were centered on the Squirrel Creek Fire, three miles west of Woods Landing, Wyo. Yesterday, the MAFFS C-130 aircraft conducted a total of 3 air drops, flying nearly 3 hours and discharged approximately 8,500 gallons of retardant.
Currently, 21 large airtankers, including six MAFFS-equipped C-130s, as well as 71 Single Engine Air Tankers (SEATs) are available nationally to combat fires burning in a number of Western states. More than 11,100 personnel, more than 620 fire engines and more than 100 helicopters are also fighting wildfires around the U.S., supporting state and local efforts.
As federal partners continue to support state and local officials battling the Waldo Canyon fire with more than 400 federal, state and local firefighters, 16 fire engines and three helicopters today fighting the fire in the hillsides west of Colorado Springs, the U.S. Forest Service today reported that as the Waldo Canyon fire in Colorado was 95 percent contained after burning more than 18,000 acres west of Colorado Springs and destroying over 300 homes. Officials expect the fire to be fully contained in a few days as some firefighters and suppression resources are being redirected to other fires in the West.
The State of Alaska has sent 10 crews to support wildfire suppression efforts in the Western states, predominantly made up of Alaska Natives from the communities of Nondalton, Kenai, Copper River, Venetie, Fort Yukon, St. Michael, Koyuk, Selawik, Shageluk, Scammon Bay.
In Colorado, Secretary Vilsack has designated all counties as primary Secretarially designated natural disaster counties, except Delta and San Juan which are contiguous disaster counties, due to the damage caused by drought, excessive heat, and high winds. This designation makes all qualified farm operators in the designated areas eligible for low interest emergency loans from USDA's Farm Service Agency, provided that eligibility requirements are met. Farmers in eligible counties have eight months from the date of the declaration to apply for loans to help cover part of their actual losses.
As part of heightened efforts, the Forest Service and the Department of the Interior have completed training of an Army battalion at Fort Carson, located near Colorado Springs, Colo., to potentially serve as ground firefighters to boost the number of firefighters available for wildfire suppression throughout the nation. The training involves one day of classroom training and two days of field training. During the classroom training, soldiers learn about wildfire suppression including fire behavior and fireline safety. During field training, soldiers receive instruction in fire suppression methods and procedures. An additional battalion is being trained to ensure that adequate resources are available should they be required.
Since the beginning of the Waldo Canyon fire, Fort Carson units and services have committed more than 120 soldiers, 10 bulldozers and other equipment and resources to provide assistance to ongoing fire containment operations and interagency support to the Greater Colorado Springs community.
Tuesday, FEMA approved two additional Fire Management Assistance Grants (FMAGs) for the Shingle fire in Kane County, Utah and for the Oil Creek fire in Weston County, Wyoming. This brings the overall total number of FMAGs approved for states during this fire season to 24. Other states that have received these important grants include Colorado, Montana, New Mexico, Nevada and Texas.
FMAGs are provided through the Disaster Relief Fund and made available by FEMA to assist in covering 75 percent of the eligible state and local costs of fighting fires that threaten to cause a major disaster. Eligible items can include expenses for field camps; equipment use, repair and replacement; mobilization and demobilization activities; and tools, materials and supplies.
On Sunday, the NIFC released its latest National Wildland Significant Fire Potential Outlook for July-October 2012, which provides coordinated federal, state, local and tribal government agencies, first responders and the public with information about the likelihood that wildland fire events will require mobilization of additional resources from outside the area in which the fire situation originates. Updated outlooks are released by NIFC on the first of every month.
The major disaster declaration for Colorado, approved by President Obama last Friday, makes federal funding available to state and eligible local governments and certain private nonprofit organizations on a cost-sharing basis for emergency protective measures, including direct Federal assistance, for El Paso and Larimer Counties impacted by the High Park and Waldo Canyon Fires. Federal funding is also available for Crisis Counseling and Disaster Unemployment Assistance for affected individuals in El Paso and Larimer Counties impacted by the High Park and Waldo Canyon Fires. Additional forms of assistance may be designated as part of the disaster declaration once joint federal, state and local damage assessments are fully completed.
Overall, federal partners have deployed 20 Incident Management Teams (IMT), including four Type 1 IMTs, and 14 Type 2 IMTs, to help provide a coordinated and aggressive response to wildfires across the country. These teams have been strategically assigned to highly complex wildfires such as, the Waldo Canyon Fire near Colorado Springs, Colorado, the Dahl and Ash Creek fires in Montana, the Seeley and Fontenelle Fires in Wyoming, and others.
To further address the severity of current wildland fire activity across the western states, Secretary of the Interior Ken Salazar and Secretary Vilsack have directed federal land managers to take additional measures to help reduce the risks of new wildfires, ensure the highest possible level of coordination among federal land management agencies, and continue to prioritize safety for firefighters and communities. Additional measures include prohibiting new prescribed fires in geographic areas where Preparedness Level is at 4 or 5 - which currently includes the Rocky Mountain Area, Eastern Great Basin Area, and Southwest Area - and requiring regional or state level approval to initiate any new prescribed fire in all other geographic areas. These measures will remain in effect until the National Multi-Agency Coordinating (NMAC) group determines a national Preparedness Level 3 or below. On June 27th, NMAC raised the preparedness level to 4, on a scale of 1-5.
The U.S. Department of Agriculture and the Department of the Interior, in partnerships with states and local agencies, have developed a cohesive strategy to respond to the increase in wildfires in recent years by focusing on:
Restoring and maintaining resilient landscapes. Through forest and rangeland restoration activities such as mechanical thinning and controlled burns, officials can make forests and rangelands healthier and less susceptible to catastrophic fire.
Creating fire-adapted communities. The Forest Service, the Department of the Interior and their partners are working with communities to reduce fire hazards around houses to make them more resistant to wildfire threats.
Responding to Wildfires. This element considers the full spectrum of fire management activities and recognizes the differences in missions among local, state, tribal and Federal agencies.
On average, the USDA Forest Service and the Department of the Interior bureaus respond to about 16,500 wildfires per year that occur on land under their jurisdiction and assist state and local agencies in responding to a significant number of the approximately 60,000 wildfires per year that occur on land under their jurisdiction. Federal firefighters, aircraft, and ground equipment are strategically assigned to parts of the country as the fire season shifts across the nation. Firefighting experts will continuously monitor conditions and move these assets as necessary to be best positioned and increase initial response capabilities. In addition, federal agencies are conducting accelerated restoration activities nationwide aimed at healthier forests and reduced fire risks in the years to come.
Federal land managers are also helping communities prepare for wildfire. Federal partnerships with state, tribal and local agencies strengthen preparedness programs, such as Firewise http://www.firewise.org/ and Ready Set Go! http://www.iafc.org/readySetGo that help families and communities prepare for and survive wildfire. You can also visit FEMA's Ready.gov http://www.ready.gov, to learn more about steps you and your family can take now to be prepared for an emergency.
Barack Obama, Press Release - Federal Partners Continue to Support Response Efforts Combating Western Wildfires Online by Gerhard Peters and John T. Woolley, The American Presidency Project https://www.presidency.ucsb.edu/node/351772