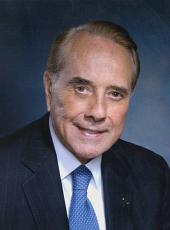 Press Release - Fast Facts: On Clinton Earlier Slamming Bush on Drugs in 1992
"In fact, what I believe and what General McCaffrey believes is that the less that we try to make partisan politics out of the, the more we will send the signal to kids that everyone is working together to address the problem. It's not a question of Republicans or Democrats being tougher on drugs; its a question of everyone coming together to try to encourage young people not to use drugs."
(Mike McCurry, White House Press Briefing, 8/20/96)
WE JUST CAN'T AFFORD TO PLAY THE BLAME GAME
"But I don't know that placing political blame helps us very much."
(Bill Clinton, CNN, 8/25/96)
BECAUSE THIS SHOULD BE A NON-PARTISAN ISSUE
"Fighting drugs should be a non-partisan issue."
(Clinton/Gore spokesman Joe Lockhart, AP, 9/14/96)
LET'S GO TO THE VIDEOTAPE ... FOUR YEARS AGO THIS MONTH
On September 5, 1992, the Clinton campaign issued a scathing release blasting President George Bush for his "total failure" in the war on drugs. Let's see how carefully Mr. Clinton and his aides avoided politicizing the drug issues. Excerpts:
* "Today we know that George Bush's 'war on drugs' has been a total failure."
* "Drug dealers from the mountains of Columbia to the street corners of our cities are winning this war."
* "George Bush spent over $ 30 billion on his phony war on drugs, but things have gotten worse."
* "George Bush promised us leadership in the fight against drugs ... he broke promise."
* "George Bush promised to make streets safe from drug-related crime ... he broke that promise."
* "...one thing is clear: we can't afford to take his word for four more years."
Under Clinton, teen cocaine use has jumped 166% percent in the past year alone. But Bill Clinton had no qualms about attacking George Bush in 1992 for teen cocaine use not falling fast enough. "The number of teen users was dropping faster before the President Bush took office." (Clinton/Gore release, 9/5/92)
THE BUCK STOPS SOMEWHERE ELSE
Wolf Blitzer: "You've asked the American people to give you credit for your achievements. ... But are you also willing to accept responsibility for the dramatic increase in drug use among young people since you've take office?"
Bill Clinton: "Well, I'm certainly willing to say that our best efforts have not turned it around, and I'm very concerned about it." (CNN, 8/25/96)
WHAT DO YOU EXPECT WHEN HIS ANTI-DRUG MOTTO IS "JUST SAY SURE".'
Question: "If you had it to do over again, would you inhale?"
Bill Clinton: "Sure, if I could. I tried before." (MTV, 6/16/92)
Robert Dole, Press Release - Fast Facts: On Clinton Earlier Slamming Bush on Drugs in 1992 Online by Gerhard Peters and John T. Woolley, The American Presidency Project https://www.presidency.ucsb.edu/node/316683