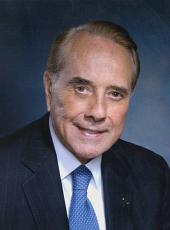 Press Release - Fast Facts
We read in the Washington Post that an Indonesian gardener, briefly in the United States, gave nearly half a million dollars to the Democratic National Committee in the current election cycle ...
"Further questions also emerged yesterday concerning money that DNC vice chair John Huang helped raise from Arief and Soraya Wiriadinata, an Indonesian couple who hold permanent resident alien status, or 'green cards' in this country and were living in Northern Virginia until December when they returned to Indonesia. The couple, who have close ties to the Lippo group, contributed $450,000 to the DNC during the current election cycle. But $300,000 of that sum apparently was given after they returned to Indonesia, where they now reside.' Washington Post, 10/18/96
"Among the contributors was an Indonesian gardener and his wife, who live in a middle-class Virginia suburb but managed to give $425,000 to the Democrats." New York Post, 10/18/96
... this gardener is connected to a wealthy Indonesian banking syndicate with ties to that nation's military dictatorship.
"The family, led by patriarch Mochtar Riady and his son James, controls the Lippo Group, and Indonesian financial and real estate conglomerate." USA Today, 10/15/96
"The officials also say he James Riady has acted as a back- channel between the State Department and President Suharto of Indonesia on East Timor, a former Portuguese colony that Indonesia now controls and where human rights questions have been raised ... one of the largest contributions this year, $425,000, came from Arief Wiriadinata, an Indonesian who lived briefly in Virginia and whose father-in-law was a senior executive who worked for the Riadys." New York Times, 10/10/96
And we also discovered that this Indonesian syndicate has had close ties to Bill Clinton since he was governor of Arkansas.
"Over time, Indonesian billionaire Mochtar Riady became pals with the future President. He was an invited guest at Clinton's inauguration and his son, James, got a plum seat at the table a key economic summit convened after Clinton's election. Riady and his clan showed their thanks the old-fashioned way -- they filled Clinton's campaign coffers." New York Post, 10/14/96
We read in the Wall Street Journal that at a recent Democratic fundraiser in California -- attended by Vice President Gore -- illegal campaign contributions were funneled through false donors. ...
"This spring, the Clinton campaign's money machine came to this Los Angeles suburb to hold a fundraiser in the most improbably of locales -- the Hsi Lai Buddhist Temple. The guest of honor was Vice President Gore --- Ms. Man Ya Shih says she happened to be visiting Hsi Lai on April 29, the day of Mr. Gore's visit. She says she was approached by a woman whom she knew to be an active Democrat but whose name she says she can't recall. According to Ms. Shih, the woman gave her $5,000 in small bills and asked her to write a check for that amount to the DNC and attend the fundraiser. Ms. Shih says she agreed and her name was listed in DNC reports as having donated her own money." Wall Street Journal, 10/17/96
... the event was organized by a prominent Democratic fundraiser who was previously a top executive for the same Indonesian billionaire.
"The growing controversy centers on donations raised by the DNC's John Huang, a former official with the Lippo Group, an Indonesian financial conglomerate.
... Contributions from a Huang-organized fundraiser in April nearly Los Angeles also have come under scrutiny." Washington Post, 10/18/96
We read in the Los Angeles Times about another illegal contribution lined up by the same Democratic fundraiser ...
"Last month, in response to queries from the Los Angeles Times, the Democratic Party returned an unlawful $250,000 contribution that had been solicited from a South Korean company by the former head of the Riady's business operations, John Huang." New York Times 10/10/96
... and now, the head of that company has disappeared into thin air.
"The controversy deepened yesterday when the Los Angeles Times -- whose investigations prompted the Democrats to return the money -- reported that Cheong Am's chief, John K.H. Lee, had vanished." New York Post, 10/18/96
This money bought access and influence at the top levels of American government.
"With Mr. Clinton's election to the Presidency in 1992, the Riadys and their business associates have become more politically active, from soliciting campaign contributions to influencing trade policy and conducting quiet diplomacy." New York Times, 10/10/96
The head of the South Korean company demanded a meeting with the President...
" Carson, California Mayor Mike) Mitoma said he approached the DNC last year on behalf of Cheong Am chief John Lee after the businessman told him he wanted to meet Clinton. Mitoma said DNC officials arranged for Lee to meet Clinton at a $50,000-a-head fund- raising dinner in Washington in April, and Cheong Am subsequently bought five seats for $250,000." Los Angeles Times. 10/19/96
The President also met with the Indonesian tycoon ...
"Clinton met with (Mochtar Riady and Huang when he visited Indonesia in November 1994, Clinton aides acknowledged this week." New York Post. 10/14/96 Current and Former employees of this billionaire were appointed to U.S. government positions at the Commerce Department and the Office of the U.S. Trade Representative.
"And the President tapped Huang, a Lippo Group executive with long ties to Riady, as a Deputy Assistant Commerce Secretary in charge of international economic policy." New York Post, 10/14/96
"The head of a U.S. affiliate of an Indonesian conglomerate at the center of a flap over contributions to Democrats sits on a special trade panel that advises the U.S. Trade Representative. Charles De Queljoe, a naturalized U.S. citizen who has lived recently in Indonesia, is the president of Lippo Securities, a Los Angeles-based affiliate of Lippo Group." Associated Press, 10/16/96
Robert Dole, Press Release - Fast Facts Online by Gerhard Peters and John T. Woolley, The American Presidency Project https://www.presidency.ucsb.edu/node/315749