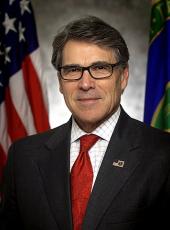 Press Release - Endless Speeches and Rounds of Golf Won't Create Jobs
Golf, anyone?
31 months and 76 rounds of golf later, we still await the president's plan to create jobs. Or, more precisely, his next plan following the failed stimulus that spent our children's inheritance, exploded the debt, and led to greater unemployment.
Now the president wants a mulligan.
He wants us to forget that his last swing off the tee drove the economy into the weeds, and hope we see another speech as a sign of his leadership. But this is the same president who refused to reveal the details of a plan during the debt ceiling negotiations. Just as he kept the cameras away from his last round of golf, he kept the public out of his negotiations with Congress for fear the American people might learn about his proposals to reach a deal.
But his failed leadership gives us little confidence he will embrace fiscal discipline and economic policies that will lead to job creation. Help us yell a pre-emptive "fore," before the president takes a three-iron to the economy and makes matters worse.
In honor of his prodigious golf habit, please consider donating $31 today - a dollar for each month of inaction by Obama...or $76 today - a dollar for each round of golf Obama has played since becoming president. Go to https://www.rickperry.org/donate/ .
If you help elect Governor Perry, we will get American working again.
Rick Perry, Press Release - Endless Speeches and Rounds of Golf Won't Create Jobs Online by Gerhard Peters and John T. Woolley, The American Presidency Project https://www.presidency.ucsb.edu/node/297757