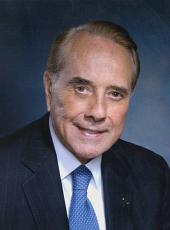 Press Release - Dole-Kemp Campaign Note: Wide-Spread Editorial Suport For Clinton Disclosing His Medical Records
"Bill Clinton, 50 next month, was asked for his medical records during the 1992 campaign, but provided only letters from physicians attesting generally to his good health -- 'the least amount of health information,' the New York Times noted at the time, 'of any presidential nominee in 20 years.' Little more has been released since.
"After his third annual physical exam in May, the White House issued a 'Statement by the Press Secretary' and a transcript of a press conference at which reporters elicited a few further tidbits ... The full medical report on presidents, and on candidates, shouldn't consist solely of what press secretaries are cleared to disclose or reporters are moved to ask and reveal. As Dole has, Clinton and any other serious aspirant to the presidency in 1996 should disclose their medical records. That should be a matter of policy, if not of law."
New York Times (1 1/26/96)
"At a minimum, it would be wise to require all Presidential candidates to make their full medical records available for evaluation to an independent panel."
Los Angeles Times (1/23/95)
"President Clinton, 48, who intends to seek reelection, consistently has refused to release his medical records to the public."
Sacramento Bee (12/3/92)
"But voters, who are hiring someone for the nation's most important job, have a right to know whether candidates have conditions that might reduce their ability to perform the duties of the office. The alternative to full disclosure is rumor, gossip and tabloid journalism that scar both candidates and the credibility of politics."
Dallas Morning News (12/3/92)
'For better or worse, someone's life does become an open book when he runs for president. All relevant medical information about a candidate should be released, and disinterested medical authorities should be called upon to answer any questions."
St. Petersburg Times (I 2/5/92)
... voters have the right to full medical disclosure about each candidate before they are asked to choose. It should be noted that President-elect Bill Clinton has yet to fully disclose his own medical record."
William Safire column (1/14/93)
"How private is a President's health? Even a politician has a privacy zone, and I am rarely an absolutist on anything, but to the question posed above, my answer is: The President's health is the public's business."
Hartford Courant (2/g/93)
"As a general rule, presidential candidates ought to make full disclosure of their health records."
Boston Herald (12/10/95)
"...disclosure is sorely needed to instill faith in the presidential selection process. Paul Tsongas' most recent bout with disease occurred at just about the time that he would have been putting together his presidential transition. A serious and foreseeable medical problem would surely shake public faith in the process."
Robert Dole, Press Release - Dole-Kemp Campaign Note: Wide-Spread Editorial Suport For Clinton Disclosing His Medical Records Online by Gerhard Peters and John T. Woolley, The American Presidency Project https://www.presidency.ucsb.edu/node/315543