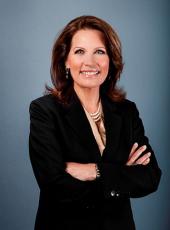 Press Release - Des Moines Register Details Cain's "9-9-9" Plan Impact on Middle Class Families
The Des Moines Register recently dispelled the myth that Herman Cain's signature "9-9-9" plan would benefit middle class Americans. Cain's plan would actually raise taxes on middle class families.
"Research-group reviews of the plan have found that most families making $100,000 or less would pay thousands of dollars more each year.
"'The larger point is that people don't really understand what the 9-9-9 plan actually is, and they're assuming incorrectly that they may not pay one or any of these taxes,' said Joe Rosenberg, a research associate for the Tax Policy Center, a group based in Washington, D.C., that bills itself as a nonpartisan economic research institute.
"Cain's plan would eliminate the current individual income tax, corporate income tax and payroll tax and replace them with a new 9 percent national sales tax, a 9 percent business tax and a 9 percent income tax. Estate and gift taxes would be eliminated.
"The Tax Policy Center estimates that the three taxes combined would be the equivalent of a 25.38 percent national sales tax. Because lower-income families spend a larger percentage of their income on tangible goods, they would be affected disproportionately.
"The bottom line: A family with an income level of $40,000 to $50,000 would pay $3,407 more a year in taxes." (Jason Clayworth, "Iowa Poll: Many think Cain's 9-9-9 plan would help them," The Des Moines Register, caucuses.desmoinesregister.com, 11/ 4/2011.)
Shoppers would see an immediate hike in sales taxes under Cain's "9-9-9" plan. Consumers in Michigan, Iowa, and South Carolina already pay six percent sales taxes and more than that in some localities. Cain's plan would hike the sales tax on a $1,000 Maytag refrigerator from $60 to $150 in those states. New Hampshire residents, who currently pay no sales tax, would have to add $180 to the purchase price of a $2,000 Whirlpool washer-dryer set under Cain's tax plan.
Sensible tax reform will simply the tax code for all taxpayers, lower the burden on American business, and make the U.S. the most competitive engine of economic growth in the world.
As a former federal tax litigation attorney, Congresswoman Michele Bachmann has seen firsthand the how the current code devastates American job creators. As President, she will reform the tax code to produce real American jobs, right now, without creating new taxes.
Michele Bachmann, Press Release - Des Moines Register Details Cain's "9-9-9" Plan Impact on Middle Class Families Online by Gerhard Peters and John T. Woolley, The American Presidency Project https://www.presidency.ucsb.edu/node/298963