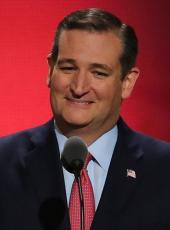 Press Release - Cruz for President Names New Jersey and Tennessee State Chairs
Campaign Continues Building Robust National Leadership Team
HOUSTON, Texas — Today, U.teve. Sen. Ted Cruz, R-Texas, announced that former Bogota mayor and longtime conservative activist Steve Lonegan will become the New Jersey State Chair and former Williamson County Republican Party Chairman and statewide conservative leader Kevin Kookogey will become the Tennessee State Chair of the Cruz for President campaign.
"Steve Lonegan has been a tireless advocate for taxpayers and was one of America's most fiscally responsible mayors," said Cruz. "He brings a wealth of knowledge in both New Jersey politics and conservative governance to our campaign, and I deeply appreciate his support."
"Kevin Kookogey has been a consistently strong voice for conservative principles and an active member of our party for a number of years," said Cruz. "His experience and knowledge of both the landscape in Tennessee and the issues that matter to Tennesseans will be critical components to our success in the Volunteer state."
During his time as mayor, Steve Lonegan led statewide campaigns on behalf of New Jersey taxpayers. Whether it was fighting the unconstitutional state bonding or gasoline tax hikes, Steve was willing to take on leaders in both parties to do what was right for New Jersey's working families. Steve has won hard-fought victories over a proposed 8% sales tax on the statewide ballot, a $38 billion toll hike, and taxpayer-financed legislative elections. Steve was reelected as mayor in 1999 and 2003 by double-digit margins over his Democrat opponents in a two to one Democrat town, demonstrating that conservative leadership resonates across party lines. Most recently, Lonegan was the Republican nominee for the special election for U.S. Senate in 2013.
Steve Lonegan said, "America needs a President that understands that only liberty can lead us to prosperity. We need a President who will support our Constitution fearlessly and cut the size of government, not just slow down its growth. Senator Cruz not only understands this, but has the record to prove it. He has shown the courage to lead our nation back to greatness in the world."
Kevin Kookogey will serve as Tennessee Chairman for Cruz for President. Based in what the Daily Caller once designated as "the most conservative friendly county in America," Kookogey served as Chairman of the Williamson County Republican Party from 2011-2013, and Treasurer from 2009-2011. A grassroots political activist, Kookogey is also a Heritage Action for America Sentinel and 2014 "Wall of Honor" recipient. In 2013, as President and Founder of Linchpins of Liberty, Kookogey was the first IRS target to testify before the House Ways & Means Committee concerning the Obama Administration's unlawful obstruction and delay of tax-exempt status for his and hundreds of other conservative and liberty-minded organizations. Kookogey has led the very public fight against Common Core in Tennessee, and has developed a reputation for leadership on issues of American sovereignty, defense, and religious liberty. He and his wife are long time members of the President's Club of the Heritage Foundation and Kevin is also a member of The Philadelphia Society.
Kevin Kookogey said, "I first witnessed the leadership of Ted Cruz back in 2011 at an event in Texas, well before anyone even knew he was running for Senate. There is not another political leader in America who possesses both an understanding of the challenges of our times and the moral courage to meet them. Senator Cruz is a lion who knows no retreat, a defender of the American order, and I am humbled and honored to be serving him."
Ted Cruz, Press Release - Cruz for President Names New Jersey and Tennessee State Chairs Online by Gerhard Peters and John T. Woolley, The American Presidency Project https://www.presidency.ucsb.edu/node/314921