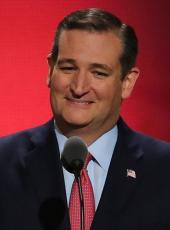 Press Release - Cruz for President Announces North Carolina Leadership Team
HOUSTON, Texas — U.S. Sen. Ted Cruz, R-Texas, today announced co-chairs of his North Carolina Leadership Team, a diverse group of longtime grassroots influencers including Tea Party and evangelical leaders, civil rights and 2nd Amendment activists, a veteran and military affairs expert, and Republican Women and party leaders all across the Tarheel state.
"Our North Carolina Leadership Team will ensure we are competitive and have the resources we need to be successful," said Cruz. "The talent and energy these leaders generate continue to add to the grassroots momentum we are experiencing across the country. I am deeply honored to have their support."
The following individuals will co-chair the North Carolina Leadership Team:
USMC Lieutenant Colonel William "Bill" & Velvet Cowan (Ret.), Mt. Airy

Lt. Col. Cowan is a retired Marine Corps officer and Vietnam veteran. He has experience in Europe, Latin America and the Middle East serving as a field operator for covert missions.
Velvet is a sought-after grassroots campaign activist and a co-founder of NC Tea 411, a statewide action alert network. She served as Lt. Governor Dan Forest's statewide Tea Party coalition leader, and is active in the North Carolina Federation of Republican Women and Surry County GOP.
David & Tracy Bengtson, Davidson

David and Tracy Bengtson are longtime activists. Tracy is a homeschool mom who is a co-founder of NC Tea 411, a statewide action alert network, and served on Lt. Governor Dan Forest's statewide leadership team. David is an engineer and small business owner. He has served on the Cabarrus County GOP Executive Committee and as GOP District Chair.
David and Tracy also served as full time missionaries in support of disaster relief efforts following the devastation of Hurricane Andrew in South Florida and currently serve on their church's Cultural Impact Team.
Tim & Judy Daughtry, Yanceyville

Formerly a clinical psychologist, Tim Daughtry is a respected conservative author, political speaker and pundit. Judy, a longtime conservative political activist, spent her career in Human Resources Management. The Daughtry's are small business owners providing leadership and management consulting services to organizations.
Clarence Henderson, High Point

A civil rights activist throughout the 1960's, Clarence Henderson joined the famous sit-in at the Woolworth's lunch counter in Greensboro, North Carolina. He is now a busy local activist volunteering and fundraising for the Boy Scouts of America, North Carolina A&T State University, Bennett College and Dudley High School.
Paul Valone, Raleigh

Paul Valone has been a pilot for more than thirty years and political activist for more than a decade. He has helped shepherd successful state legislation and served on a number of campaigns. Paul has a passion for the Second Amendment, in particular, and is a licensed firearms instructor.
Ted Cruz, Press Release - Cruz for President Announces North Carolina Leadership Team Online by Gerhard Peters and John T. Woolley, The American Presidency Project https://www.presidency.ucsb.edu/node/315275