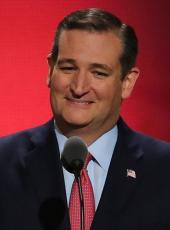 Press Release - Cruz for President Announces Expanded Idaho Leadership Team
Rep. Raul Labrador, 19 legislators and dozens of regional activists, volunteers and grassroots leaders endorse Cruz
HOUSTON, Texas – Today, the Cruz for President campaign announced dozens of new Idaho leaders on the eve of the Gem State's primary election tomorrow. The additional Cruz leaders include Rep. Raul Labrador (R, ID-1), who becomes the co-chairman of the Idaho campaign with State Treasurer Ron Crane, as well as dozens of additional regional and county chairs. Ted Cruz held rallies over the weekend in Coeur d'Alene and Boise, drawing thousands of Idahoans.
"We are excited to have such a strong field of grassroots supporters, activists, elected officials, and volunteers in Idaho standing by our campaign heading into Election Day," said Cruz. "Republican voters in Idaho know that we are the only campaign that can beat Donald Trump because we are the only campaign that has repeatedly beaten Donald Trump. I am encouraged by the thousands of courageous conservatives who attended our Idaho events this past weekend and our grassroots army in the state."
"I am proud to join Ted Cruz as a co-chairman of his campaign, and I strongly urge all conservatives and liberty-loving voters in Idaho to vote for Senator Cruz in tomorrow's primary," said Rep. Labrador. "As a member and founder of the House Freedom Caucus and the former Western Chair for Sen. Rand Paul's presidential campaign, it is clear that the time is now to unite conservatives behind the best candidate our party can put forward to defeat Hillary Clinton in November. Along with our full leadership team, my fellow co-chair, State Treasurer Ron Crane, as well as our Idaho State Director Norm Semanko, we will be competitive in Idaho on Tuesday."
Additional members of Ted Cruz's Idaho Leadership Team include: 
Steve Vick, State Senator, Legislators for Cruz Co-Chair

Judy Boyle, State Representative, Legislators for Cruz Co-Chair

Bob Nonini, State Senator

Sheryl Nuxoll, State Senator

Mary Souza, State Senator

Jim Rice, State Senator

Terry Gestrin, State Representative, Valley County Chair

Sage Dixon, State Representative

Ron Nate, State Representative, Madison County Co-Chair

Joe Palmer, State Representative

Janet Trujillo, State Representative

Gayle Batt, State Representative

Steve Harris, State Representative

Ron Mendive, State Representative

Brent Crane, State Representative

Paul Shepherd, State Representative

Jason Monks, State Representative

Heather Scott, State Representative

Greg Chaney, State Representative

John Cross, North Idaho Regional Coordinator

Bryan Smith, Eastern Idaho Regional Coordinator

Viki Purdy, Southwest Idaho Regional Coordinator, Adams County Chair

Carole Galloway, Clearwater County Chair

Ann Seddon, Kootenai County Co-Chair

Barbara Hedden, Kootenai County Co-Chair

Chuck Reitz, Shoshone County Chair

Mike Adams, Bonneville County Co-Chair

Jared Gifford, Bonneville County Co-Chair

Kenn Roberts, Lemhi County Chair

Elaine King, Madison County Co-Chair

Danielle Ahrens, Bonner County Co-Chair

Asa Gray, Millenials for Cruz Co-Chair, Bonner County Co-Chair

Victoria Zeischegg, Bonner County Co-Chair

Randy Jackson, Canyon County Chair

Charles Horikami, Bear Lake County Chair

Caleb Davis   Boundary County Co-Chair

Tim Heenan, Boundary County Co-Chair

Dick Harwood, Benewah County Chair

Isaac Daniel Tellez, Faith Coalition Chair, Gooding County Chair

Lee Barron, Camas County Chair

Dawn Shepherd, Idaho County Chair

Ric Branch, Washington County Chair

Vicki Keen, Ada County Co-Chair

LaMont Keen, Ada County Co-Chair

Carrie Hanks, Fremont County Chair

Clinton Daniel, Nez Perce County Chair

Luke Pearce, Payette County Chair

Lenore Barrett, Custer County Chair, Former State Representative

Rusty E. Satterwhite, Twin Falls County Chair

Jaden Poulsen, Jefferson County Chair

Kay Lynn Smith, Butte County Chair

Roy Moulton, Teton County Chair

Gresham Bouma, Latah County Chair

Ralph Lillig, Bannock County Co-Chair

Rochelle Lillig Bannock County Co-Chair

Alexandria Kincaid, 2nd Amendment Coalition Chair

Ben Fulcher, Millenials for Cruz Co-Chair

Tyler Ricks, Teens for Ted Chair

Jeff Ward, Grassroots Coalition Co-Chair

Lora Gervais, Grassroots Coalition Co-Chair

Ryan Davidson, Grassroots Coalition Co-Chair

Travis Thompson, Grassroots Coalition Co-Chair
Ted Cruz, Press Release - Cruz for President Announces Expanded Idaho Leadership Team Online by Gerhard Peters and John T. Woolley, The American Presidency Project https://www.presidency.ucsb.edu/node/314604