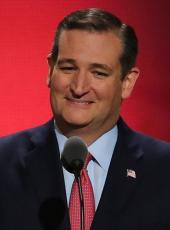 Press Release - Cruz Announces Idaho State Leadership Team
State Treasurer Ron Crane to Serve as Chairman and Former State GOP Chairman Norm Semanko as Idaho State Director
HOUSTON, Texas – Presidential candidate Ted Cruz continues to build out a strong, national organization, today naming State Treasurer Ron Crane as the Idaho State Chairman and former State GOP Chairman Norm Semanko as Idaho State Director for the Cruz for President Campaign. Idaho hosts its GOP primary on March 8, 2016.
"Idaho is an important state for us, and with Ron serving as our Chairman and Norm as our State Director, we gain two of the most respected conservatives in the state," Cruz said. "With Ron's and Norm's leadership, we will continue building a winning team in Idaho heading into their Primary Election."
"Idaho is a state that I believe Ted Cruz will win next March," Treasurer Crane said. "People in Idaho and across our nation are desperate for a leader who will fight for us and protect our freedoms. Ted Cruz has a proven track record of not wavering or ducking the tough battles. He stands with all Idahoans against Washington's reckless spending and infringements on our rights."
"I am honored to join Ted Cruz and his presidential campaign team," Semanko said. "He is a tested and proven conservative leader who will fight to protect the individual liberties of all Idahoans. Republicans in Idaho are eager to support a consistent and courageous leader who will be a champion for our working families, retirees, and veterans."
As State Treasurer, Mr. Crane is responsible for management of both the state and local government investment pools with a daily balance in excess of $3.2 billion dollars. Prior to his election as Treasurer in 1998, Mr. Crane served 16 years in the Idaho House of Representatives. During his public service, he received the Guardian of Small Business Award from NFIB and the Legislative Champion of the Family Award.
Mr. Crane has served as a member in the Idaho National Guard from 1971 — 1977, receiving recognition as Idaho's Soldier of the Year in 1975. He has been married to his wife, Cheryl, since 1969. Together, they reside in Nampa, Idaho, and have six children and nine grandchildren.
Semanko is a small businessman, attorney and association manager in Boise. He served as Chairman of the Idaho Republican Party from 2008-2012. During that time, he also served as General Counsel to the Republican National Committee (RNC) in the years 2010-2011. Semanko was a candidate for Republican nomination for Congress in Idaho's 1st Congressional District in 2006. Prior to running for office, he served as a former legislative assistant for U.S. Senator Larry Craig.
Semanko earned his J.D. from Georgetown University Law Center in 1993 and his B.S. in Political Science from the University of Idaho in 1988. He has served as President of the campus College Republicans during the Reagan presidency.
Ted Cruz, Press Release - Cruz Announces Idaho State Leadership Team Online by Gerhard Peters and John T. Woolley, The American Presidency Project https://www.presidency.ucsb.edu/node/314730